---
---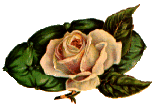 John Denmark
Of England and Virginia
The earliest Denmark ancestor for this family was a John Denmark who was an immigrant from England. It is believed he brought his family with him, but no documents has verified the fact. John Denmark was living on a Plantation near the site where Jamestown, VA., is now located, on the Eastern shore of Virginia. Just when did John come to the new Country? He had to be there several months and perhaps a year or two in order to have a plantation. The earliest date found for him, is February 16, 1623.

The name of the ship in which he sails is not known. But it is believed he landed in Elizabeth City, VA.

The only known child born to John was a son, Francis Denmark. There were probably more children, but I do not know who they were.

---
William Denmark Sr
Son of Francis Denmark
William B. Denmark Sr., son of Francis is the 3rd generation of Denmarks in Virginia. He was born 1708 in VA., and died 1766 in North Carolina.

William Denmark moved from Virginia to Hyde County, North Carolina. It appears that William married in North Carolina to Mourning (unknown). Only two children are known born to William and Mourning.

William was a blacksmith by trade and by 1751 he was old and very much afflicted with illness he was exempted from public duties. He died in 1766 and the lands in Hyde Co. fell to his son, William then living in Pitt Co., near his sister and family.

Children of William and Morning are:

1. Abigail Denmark, born 1731 Hyde County, North Carolina, married William Mill Travis 11.
2. William B. Denmark

---
William B. Denmark
Of North Carolina
William Batchelot Denmark, son of William was born about 1735 in present Belhaven in Beauford Co. then Hyde Precinct of Old Bath Co. North Carolina.

He was living in Pitt Co. NC., when his father William died in 1766. While living in Pitt Co. William practicing a twentieth century lifestyle. He had a wife and a common law spouse, both of whom were bearing him children. They were sisters, Mary and Anna Moye

When the 1766 deed was executed, tranferring land that he had inherited from his father, it was in his name and that of his wife, Mary. Yet by this time he had fathered two children by Anna, his wife's sister and his common law spouse.

William moved to Craven Co. about 1774 and settled near old Fort Barnwell. When he sold land that year Anna was still with him and witnessed the land transaction. She signed her name as Anna Moye

About ten years later 1784 something happened to the three individuals and William and Anna left Mary and parted ways. William sold out in December 1784 and went to Georgia with Anna and her children. Mary is found in Duplin Co. two years later enumberated with four of her children. Mary died before 1790

William settled on the East side of the Ogeechee River in Effingham Co. and was later granted 500 acres of land. A family problem arose on the East side and caused the Denmarks to settled on the West side of the Ogeechee in Bulloch Co. The Georgia Gazette states that a man named Denmark may have shot and killed a young man named Levi Dykes.

By this time it appears that Mary was deceased and William decided to formalize a ecclesiastical or civil cermony for in January 1795, he made deed of gift to his "beloved wife" Anna and her children.

Children of William and Mary Moye Denmark

William had two sons named James and William, one for each wife. James was probably named for their grandfather Moye.

1. Margaret Denmark, born NC., died 1821 Bullock Co. GA. It appears she married William Wise, son of John.
2. William Denmark, born 1760 NC., married Caroline Wise.
3. James Denmark, born 1761, died testate in 1829 in Bulloch Co. GA. married Nancy as named in will.
4. Seaborn Denmark, born about 1765 went to GA., and registered his stock mark in 1790 in Effingham Co.
5. Jemima Denmark, 18 November, 1767
6. Elizabeth Denmark, August 4, 1771, married Robert Burton.
7. John Denmark, born 1780 NC.
8. Eleanor Denmark
9. Thomas Denmark

Children of William and Anna Moye can be proven by the a daughter Louisa Denmark Rester when she applied for a widows Rev. pension on her husband, Frederick Rester. Louisa submitted William's family Bible with his and Anna's children listed with their dates of birth.

1. Stephen Denmark, born November 14, 1763 married Rester
2. Susannah Denmark, born 26 May, 1765 married Rev. Adam Jones
3. Jemima Denmark, 18 November, 1767
4. Louisa Denmark, born 26 May, 1768, died 5 August, 1851 Harrison Co. MS. She married Frederick Rester
5. Redding Denmark, born 8 December, 1773
5. Clarisa Denmark, born 1 October, 1775
6. Martha Denmark, born 15 November, 1777, married Thomas Jones.
7. James Denmark, born 1779 GA, married Susannah Wise
8. William Denmark, bor 1784 GA
9. Malachi Denmark, born 1787 GA., was only 15 when his mother Anna died. He was left an orphan and his brother Redding was appointed guardian, with one of the securties being Stephen Denmark. Malachi married about 1811 to Jane Wise, daughter of William Wise a Revolutionary Soldier.

---
James Denmark
Following the Jackson Co. Mississippi Line


James Denmark Sr. son of William and Anna Moye was born about 1761 in Bulloch Co. GA. James was married twice. He first married in 1802 to Susanne Wise, daughter of William and Sarah Denmark Wise, who was in South Carolina for a while. James moved to Mississippi in 1818, as he was listed in Jackson Co. in 1820.


James moved to Washington Co. AL., about 1838-39. This is where he died about 1860, for his daughter, Sophronia and husband, James L. Davis purchased the estate of her father. James also had holding in Bulloch Co. GA., and was administered by his nephew, Redding Denmark, son of Malachi.


James had twelve known children, reference to their names and birth dates were taken from a Denmark family

Because of several marriage to Wise family members, the following is included.


Susanna Wise was the daughter of William Wise, born 31 December, 1755 Scotland, and died 1816 Bullock Co. GA.. He was the son of John Wise, born 1723 Scotland and wife, Margaret Douglas. William married in Pitt Co. NC., to Sarah Margaret Denmark, born 1757 Hyde Co. NC., and died 1821 Bullock Co. GA. A Henry Wise was in Bullock Co. GA., and believe to be related to this family.


1. Stephen Denmark, 9 June, 1798 GA..
2. William Denmark, 10 November, 1803
3. Margaret Denmark, 25 March, 1805
4. Mary Denmark, 4 December, 1806
5. John J. Denmark, 10 May, 1810
6. James Denmark, 2 February, 1812, GA., m. Elizabeth Ward
7. Selelia Ann Denmark, born 14 November, 1813 GA., m. Matthew J. Vaughan
8. Sophronia Denmark, born 17 December, 1815 GA., m. James Lanier Davis
9. Bryant J. Denmark, born 18 January, 1818 married Elizabeth Scott in Mobile Co., AL., 10 September, 1842.
10. Maliciah Denmark, 8 January, 1819.
11. Jane Denmark, 13 January, 1822.
12. Rebecca Denmark, 5 August, 1826.

---