---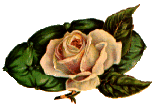 Mobile Commerical Register
Mobile Co. AL
---
Tuesday Morning, April 20, 1824:


DUVAL - Died on Sunday evening last, aged about 40 years, Captain. Daniel DUVAL, late Sheriff of this county. He was buried yesterday with Masonic honors. Mr. D. was a native of Rhode Island, but had resided in this vicinity for 10 or 12 years past, he was the first Sheriff of this county after the change of flag and continued in office for nine years. He has left a wife and children to lament that which is to them an irreparable loss.

---
Tuesday Morning, July 6, 1824:


EVERITT, Mrs. Sarah died at Spring Hill on Friday the 2d, inst. in the twenty-eighth year of her age after a severe illness, which she bore with Christian fortitude.


Mrs. Everitt was the wife of Gen. John F. Everitt of this city.

---
exact date unknown 1824.


JUDSON - At the summer residence of Col. Lewis Judson, a few miles from this city, on Friday last, Mrs. Harriet Judson, consort of Col. J. leaving a large circle of connexion and friends to lament the loss of a kind and affectionate relative and sincere and benevolent friend.

---
ROBERTS: In this city Saturday morning, in the 28th year of his age, Doctor Elias ROBERTS a native of NH. in whose death the public has sustained a severe loss. Dr. R. came to this city, a stranger, in November 1821, but by his urbanity of manners, medical skill and upright conduct, soon found himself surrounded by friends - he acquired a liberal share of practice, & enjoyed the unlimited confidence and esteem of his numerous patients. He was buried on Saturday evening with Masonic honors, conferred by the Mobile Lodge No. 10, of which he was Worshipful Master.

---
Tuesday Morning, April 20, 1824:


NOTICE - A separation took place between my late wife and myself, on the 9th March 1823. The public are therefore cautioned against trusting, or harboring the said Mary STEVENS, lately known by the name of Mary ROWELL. On my account, as I am determined to pay no debts of her contracting. -Jacob Rowell.

---
Tuesday Morning, July 13, 1824:


MARRIED - On the night of the 20th ult. Mr. Martin MOODY, of Green Co., MS., aged about 25 to Mrs. Hergur, about 60.

---
On the same night, Mr. Leven HAINSWORTH, of Washington Co., AL. aged about 70, to Miss Martha COLE, aged 13 years and 8 months.

---
On the 10th Ultimo, Mr. Webber of Wayne Co. MS. aged between 60 & 70 to Miss Ray, a little more than twenty.

---
Donated by Marianneblueskye@pop.primenet.com Gilbert

---

To Go Back To Home Page


---