---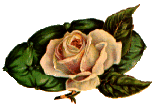 James Absalom Johnson
South Carolina and Pike Co. MS
---
James was born 1790 in Chesterfield Co. South Carolina. He was in Pike Co. MS., by 1818 when his first son was born there>


His wife's name was Lucy, maiden name not known. They had eight known children. All born in Pike Co.


1. Daniel Johnson born 1818 Pike Co.
2. James Johnson born 1820, married Martha Williams
3. Henry H. Johnson born 1822 Pike Co. married Eliza LOTT
4. Silas Johnson 1824 Pike Co.
5. Ed Johnson born 1827 Pike Co.
6. James Absalom Johnson Jr. born 1831
7. Matilda Johnson born 1834 Pike Co.
8. Susan Johnson born 1838 married James Atwood

---
Henry Johnson
Pike Co. MS
---
Henry H. Johnson born 18 October, 1822 MS. died 15 February, 1910 Marion Co. MS. He was the son of James Absolom and wife Lucy Johnson.

He was married twice. First to Eliza Lott born about 1829 MS. Daughter of Joshua S. Lott. Henry married second to Martha Ann Turnage. Henry and both wives are buried in Lott memorial Cemetery in the New Hope Community in Marion Co.

Henry and Eliza had eleven known children all born in Pike Co. MS.

1. Amanda Johnson born 1846, married 1866 to William Nelson
2. Sarah Ann Johnson born 1848 married, Jim Luter, Isaac Duncan
3. Ann Eliza Johnson born 1850 married 1869 George Forbes
4. Henry A. Johnson born 18 December, 1855 married Nora Beard
5. Robert Henry Johnson born 18 December, 1857 married Mary Jane Holmes
6. Absalom Johnson born 1859 married Sue Pittman
7. Julia Ann Johnson born 1866 married J.W. Martin
8. Barbara Alice Johnson born 1868 married Albert Ratliff
9. William Johnson born 1876 married Pachie King
10 John Johnson born 1878 married Ophelia Rowell
11 Emily Johnson married Charley Cruse, J.C. Blackburn

---

To Go Back To Home Page


---