---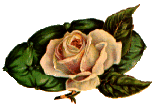 FLETCHER FAMILY
Index Page
---
Albert Lewis Fletcher, 1853 MS.
Arline Fletcher
Elizabeth Fletcher born SC
Elizabeth Fletcher 1858 MS
Elsie Jane 1850 MS. Fletcher
George Fletcher born 1752 SC-d. GA.
Henry Fletcher Rev. Soldier
Henry Fletcher 1777 SC-1857 MS.
Henry Fletcher 1869 MS
Henry Jeptha Fletcher 1845 MS
Henry Randal Fletcher 1859-1935 MS.
Jefferson Bond Fletcher 1855 MS.
James Abraham Fletcher 1862 MS.
Jane Fletcher 1860 MS
John Fletcher Rev. Soldier
John Jehu Fletcher 1854-1932 MS
Joseph Fletcher Rev. Soldier
Louise Carolina Fletcher 1852-1916 MS
Lucretia Fletcher 1848-1926 MS
Martha Lattimore Fletcher, d. GA.
Mary Ann Fletcher 1821 MS m. J. Ware Sr.
Mary Hunter Fletcher 1857-1887 MS
Sabra Ann Fletcher 1814 MS-1882 MS.
Sarah Burnettie Fletcher 1859-1948 MS
Susan Fletcher 1822 MS-1866 m. J. Ware Jr.
Susan Elizabeth Fletcher 1851-1933
Thomas Lattimore Fletcher 1815 MS-1885 MS.
Thomas Lattimore Fletcher 1857-1895 MS.
William Fletcher born 1645-46 lived in VA.
William Fletcher 11, 1677 VA-1729 VA.
William Fletcher 111, 1729 VA-1831 GA.
William H. Fletcher 1819 MS-1899 MS.
Ziba Mathis Fletcher 1817 MS-1853 MS.
---

To Go Back To Home Page


---
Please sign my guest book!