---
---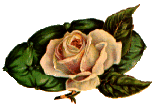 John Elkins
of Mississippi
---
John "Jack" Elkins! Jack was born 1825 in MS. He married 30 July, 1869 in Clarke Co. MS. to Elizabeth Eleanor"Lizzie" McVay who was born in MS. about 1845.

Jack and Lizzie lived in Jasper Co. MS., in 1880 as they were listed on the Federal Census. Lizzie is buried in Jones Co. MS.

Two of their children, Sam and Maude married Taylors

The 1880 Census of Jasper Co. MS list the following:

Jack Elkins age 55 years born in MS
Lizzie Elkins age 35 years born MS
Maude A Elkins age 10 born MS
Sam Elkins age 8 born MS
Julia Elkins age 5 born MS
Joseph Elkins age 4 born MS.

Very interested in obtaining more information on this family.

---

To Go Back To Home Page


---