---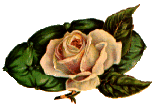 Henry Dickerson
SC and MS
---
Henry Dickerson born 6 December, 1785 in South Carolina. It is believed he came to the Mississippi Territory with the Felder family.

He married Mary Elizabeth Felder in Orangeburg, South Carolina 24 January, 1802.

Elizabeth the daughter of Peter Felder and wife Elizabeth Lowe Felder who came to Mississippi.

Children of Henry and Elizabeth are:

1. Levica Dickerson, born 5 August, 1805 SC
2. Martin Dickerson, born 28 January, 1808
3. Priscilla Dickerson born 2 October, 1815 MS
4. Samantha Dickerson born 10 April, 1817 MS., married Henry Bond
5. William Dickerson, born 13 April, 1820 MS.married Vienna Huckaby
6. Jane Dickerson born 26 August, 1823 MS. married James Huckaby.
7. Elizabeth Dickerson, born 29 September, 1825 MS., married Richard Sanderfer, son of William Y. Sanderfer and Elizabeth Simmons.

---

To Go Back To Home Page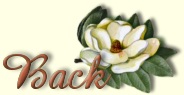 ---