---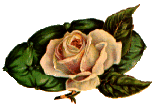 William Bounds
Willian Bounds, Progenitor of the bounds in Perry and Forrest Co. MS. born about 1765 Richmond CO. NC. and died before 1845 in Brooklyn, MS. William was the son of James Bounds and wife Elizabeth Phillips. He married Ferby Dearman, born 1773 Richmond Co. She was the daugher of Solomon Dearman and wife Mary Brigman.

CHILDREN:
1. James Bounds, born 1790 NC and died 1860 in Perry Co. He married Naomi Creel, born 1799 SC. and died 1879 in Perry Co. MS.

2. Samuel Bounds born 1791 North Carolina married Polly Lewis in Madison Co. in 1813.

3. Soloman Bounds, born 1795 Chesterfield, S.C. died 1856 Harrison Co. MS. He married Nancy Fillingame.

4. Carrie Bounds, born 1798 S.C. married Nathan Lambert.
5. Thomas Bounds, died in S.C., his descendants, moved to St. Claire Co. AL.
6. Frances Bounds born 1804 South Carolina married Hiram Stewart

James Bounds, born 1790 above had nine known children.

1. Riley Bounds, born 1818 Married Eliza ???
2. Rebecca Bounds, born 1820 married Isaach Dearman.
3. Gillum Bounds, born 1821 married Kizziah Nelson.
4. Sarah "Sallie" Bounds, born 1824 married William Davis.
5. Arrayann Bounds, born 1823 married Joseph Beatheard.
6. Maryann Bounds, born about 1826 married a Mr. Bond.
7. Henry Bounds, born 1829.
8. Elizabeth Bounds, born 1835
9. Nathaniel Bounds, born about 1837 married Mary Ann Wheeler.

Solomon Bounds is listed as born was born in Chesterfield, S.C. married 1817 New Augusta, MS. to Nancy Fillingame, they were the parents of ten known children.

1. William Bounds, born 1819 married Mary Whittington.
2. Stephen Bounds, born 1821
3. Solomon Bounds, born 1823
4. Anna Bounds, born 1824 married Henry Wells Whittington
5. Cynthia Bounds, born 1825 married Elisha Ladner
6. Martha Bounds, born 1829 married Elijha Ladner
7. James Bounds, born 1832 married Matilda Yates
8. Daniel Bounds, born 1834 married Eliza Scarbrough
9. John Clark Bounds, born 1836 married Elizabeth Mason
10 George W. Bounds, born 1840 married Malissia Cameron

J.R. Bounds, born 30 June, 1861, died April 21 1929 and Cenith Bounds born July, 16 1869 died 10 May, 1933, this was taken from thier tombstones at the Granny Bounds cemetery in Brooklyn, MS. The cemetery is very old.

---

To Go Back To Home Page