---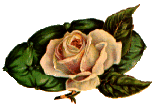 Jacque Bilbaud (Bilbo)
And Some Descendants
If you are researching the Bilbo family, visit Kathy Earley at her website Bilbo

Jacque (Bilbo) Bilbaud was born in Port Des Saintorge- Barques, France. 31 July, 1700; account prepared by Captain George Hawes in James Town of the French refugees who have arrived in Virginia with the Marquis de la Muce. Jacques Bilbeau Pierre du Toy.

August 8, 1700; The Council of Virginia reports that there is no more land available in Norfolk County. The French Protestant refugees will be settled upon Mannikin Town on the James River, twenty miles above the falls. A muster has been taken showing the number of 108 men, 59 women and 38 children.

August 22, 1700; Letter from M. Charles de Suelly in James Town, VA to London reporting that Captain George Hawes of the "Mary Ann" treated the French refugees barbarously on the voyage and allowed their property and provisions to be stolen and destroyed.

Jacque Bilbaud (Bilbo) died in Manakintown in 1723. The wife of Jacque was Susannah Dutoit, daughter of Pierre Peter Dutoit and wife Barbara Bonnet. . Susannah died 5 October, 1751 Berkley, SC.

Only one son and two daughters have been connected to this early settler in VA.

John Peter Bilbo born 1706 in King William Parish, VA. He married in 1729 to Susane? And second to Elizabeth Chandler.
John Peter Bilbo is found in the household of Pierre Dutoi in 1723 as a tithable (tax payer) at age 16. In 1725 he gave his name as Bilbo for the first time, although his given name continued to be listed as Jean Pierre.

Bilbo was a leader in his Church and affluent for the time. He owned 162 acres of land in King William Parish in 1732. The previous year he was appointed processioner for lands. March 15, 1734 he took oath as Vestryman and October 30, 1742 he took the oath of Church Warden. Birth records indicate that John Peter Bilbo stood as godparent to many born in the area.
He moved to Lunenburg County as early as 1748, being shown on the tith list then. He patented 1626 acres of land on Allen's Creek. Some of the Bilbo children either remained in Manakin or moved back there after John Peter's death.

John Peter Bilbo died 2 April, 1751 in Lunenburg County, Virginia. His will bears the date 15 November, 1750 and is recorded in Lunenburg Co. in Deed book 1, page 496.

An account current of the estate of John Peter Bilbo, deceased, was returned by Elizabeth Bilbo Winders, administratirix and recorded on November 8, 1752. Elizabeth Bilbo had married Adam Winders shortly before November 8, 1852.

Eight Children, four by each wife:

1. James Jacques Bilbo born 30 June, 1730 Manakintown, VA., and died 9 December, 1799 in Lunenburg Co. VA. He was married twice, Mary Hobson and Dorothy Clack.

2. Marie Mary Bilbo born 23 June, 1733 VA. She married 3 February, 1756 in Cumberland Co. VA. to Young Short.

3. John (Jean) Bilbo born 26 September, 1735 Lunenburg Co. VA.

4. Elizabeth Bilbo, born 13 February, died March 20, 1737/38.

Children of John and Elizabeth Chandler:

5. William Bilbo born 25 May, 1747 VA. died 12 June, 1822 Mercer Co. KY. He married Sarah (Sally) Bugg
6. Elizabeth Bilbo born 5 October, 1740 VA.
7. Peter Bilbo born about 1742 VA.
8. Sarah Bilbo born about 1745 VA

---
John (Jean) Bilbo
Son of John Peter Bilbo
John Bilbo born 26 September, 1735 Lunenburg Co. Virginia and died between February 1809 when he made his will and 8 May, 1809 when it was probated in Mecklenburg Co. He lived in the part of Lunenburg Co. that fell into Mecklenburg Co. when it was formed in 1765.

John was a soldier in the Revolutionary War. His date of enlistment was 4 November, 1775, 1st South Carolina Regiment commanded by Col. C. Pinkney. He also donated beef and one smooth bore gun taken into service and not returned.

John was married three times. He first married Ann Walker, born 1744 in Lunenburg Co. VA., and the daughter of Tandy Walker Sr. and wife Judith Langford Walker. Ann died in 1786 when Thomas Bilbo was only ten (10) years old.

John married second to Mary Clemonds on 28 September, 1786 in Mecklenburg Co. Mary died before April 2, 1807 for this is when John Married widow Mary Wright Nicholson. Mary died in 1825 when her estate was administered.

At least three of the Bilbo children came to the Mississippi Territory. Thomas and his brother John and their half brother William Ray who married Charlotte Ryan all were in the Mississippi Territory and later the State of Mississippi.

Seven Children:

1. Judith Bilbo born 1761 VA., died 1830 in Henderson Co. KY. She married a Bennett Sandefur Sr
2. Susanna Bilbo born 29 April, 1764 VA., died 6 August, 1787 Mecklenburg Co. VA. She married Edmond Short.
3. John Bilbo born 7 October, 1766 VA., married 18 November, 1818 Warren Co. NC., to Lucy Paine. John died 1840 in Lawrence Co. MS.
4. Elizabeth Bilbo married 25 May, 1794 Mecklenburg Co. VA. to Samuel Bugg, Jr.
5. Thomas Bilbo, born 20 June, 1776 Lunenburg Co. VA., and died 20 September, 1846 Calcasieu Parish, LA.
6. Allen Moss Bilbo born 1788, died 1815. Married Martha Farrar
7. William Ray Bilbo born 1790 VA. died 1846 MS. He married Charlotte Ryan, daughter of Isaac Ryan.

---
Thomas Bilbo
Son of John and Ann Bilbo
Thomas Bilbo was born 20 June, 1776 in Lunenburg Co. VA. He married 12 July, 1804 in Columbus, Mississippi Territory to Anna Marie Lawrence, daughter of Richard Lawrence. Anna was born 7 April, 1788 in VA., and died 1870 in Lake Charles, Calcasieu Parish, LA.

It is known from the will of John Bilbo that he left his son, Thomas Bilbo a horse, saddle and bridle and nothing more.

Thomas was still living in Mecklenburg Co. VA. in 1799 as he witnessed the will of his Uncle, James Bilbo. Shortly after this time he left for the Mississippi Territory. He is found in the Territory in the early 1800's as a surveyor. During the year 1812 Jackson County was formed and the County seat was established at Thomas Bilbo's house.

Thomas served as a Judge for the County. The War of 1812 had started and the 17th Regiment was formed with Bilbo elected as Major. The Unit fought the Creek Indians and served with Andrew Jackson at New Orleans.

Thomas Bilbo is found to have signed numerous petitions to Congress requesting assistance for the Territory. He was elected to represent Jackson County at a Constitutional Convention and was an original drafter of the Constitution for the State of Mississippi.

The first School in the Mississippi Territory was established at the home of Thomas Bilbo. He was elected as Justice to the Quorum Court, the highest court in the Territory for 1812, 1819 and 1823. Thomas served in the Mississippi House as a Legislator in 1821,1823,1825 and 1829.

Thomas Bilbo left Mississippi and settled in St Landry Parish, LA., in 1832. He moved into Contonement Atkinson which was formerly used a Fort for Army troops. He was the second settler on the lakefront at Lake Charles, LA.

Bilbo helped to form Calcasieu Parish, LA., and served on the first Police Jury (County Court). He engaged Thomas Rigmaiden as the first teacher in the Parish and paid him from Parish funds.

Thomas Bilbo had numerous people stop at his place as he was located on "The Old Spanish Trail". The Texas Revolution was in March 1836 with General Santa Anna of the Mexican Army having been captured. Santa was released on November 26, 1836 and was escorted to Washington by three Texas Army Officers. They stopped for the night at Bilbo's a few days later. Thomas Rigmaiden, the School Teacher kept a diary which read: "Heard Santa Anna at Mr. Bilbo's last night." The diary also had an entry that Thomas Bilbo died September 20, 1846.

Thomas Bilbo left his will dated 24 April, 1844 and probated 3 October, 1846 at Calcasieu Parish, LA. His widow Ann was executrix with sons, Joseph Lawrence, William L. and son-in-law, Columbust Gillett as executors, without giving bond.

Children of Thomas and Ann Lawrence Bilbo:

1. John Bilbo born 8 May, 1806 MS. Territory and died 22 May, 1845 in LA.

2. Nancy Bilbo born 14 January, 1808 MS Territory married Isham Reeves.

3. Jane Bilbo born 10 March, 1810 MS. Territory married Wyatt Dupree

4. Joseph Lawrence Bilbo born 12 March, 1812. Married 12 April, 1858 Calcasieu Parish, Georgia Elmira Hodges.

5. William Lawrence Bilbo born 25 March, 1814 Jackson Co. MS. married 1839 LA. To Hulda Cole

6. Rebecca Gaines Bilbo, born 22 March, 1818 Jackson Co. Died 31 December, 1871 Lake Charles, LA. Married Jacob Ryan, Jr.

7. Anna Marie Bilbo born 12 June, 1820 Jackson Co. married 20 May, 1840 LA., to Columbus Gillett

8. Laura Esther Bilbo born October, 1827, married James Glenn and Burnett Johnson

9. Margaret Bilbo born 3 September, 1832 LA., died 8 April, 1840 LA.

---

To Go Back To Home Page


---