---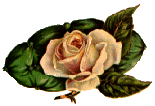 John Bailey Williams
Revolutionary Soldier
---
John Bailey Williams a Revolutionary Soldier from Virginia. He was born 1 June, 1757 in Westmoreland Co. VA. He enlisted at Sirco Hills near Richmond and served three years. He was with Washington at Valley Forge and was also at tehe Siege of Yorktown.

Much of the family history was taken from the pension papers of John Bailey. He was the son of Lucy Bailey Williams. His father's name was not mentioned.

The wife of John Bailey Williams was Martha Duncan who was born in South Carolina. The marriage was in Edgefield Co. SC. in 1794. Martha was the daughter of JohnDuncan and wife Rachel Howell. Both Martha and her husband are buried in Jackson Co. MS., in unmarked graves. Children of John B. and Martha Williams

1. Susanna Williams born 1794 married a Mr. Shepherd.
2. Rachel Williams born 9 February, 1799 SC. died 6 November, 1862 in Livingston parish, LA. She married 16 June, 1822 to Jacob Turner Bridges. Turner Bridges died 17 March, 1858.

3. Delilah Williams born 1800 married a Mr. Wooley.
4. Mary Williams born 1801 married Lazarus Goff and second Joseph Allen of Sumpter Co. AL.
6. Didama Williams born 1804 married 1824 Amite Co. MS. to Jesse Anderson.
7. John Bailey Williams Jr. born 1815 was twin to Phillip. killed by the Indians on his way to CA.
8. Phillip Freeman Williams born 1815 married Elizabeth Graham.
9. Martha Williams married 1825 in Amite Co. to Burness Gray.
10 Joseph Howell Williams married 2 September, 1837 in Sumpter Co. AL. to Eleanor "Ellen" Abney.

---

To Go Back To Home Page


---