---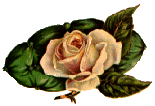 James Kennedy
Son of John
---
James Alford KENNEDY, 31 January, 1844 Mobile, AL. and died 8 June 1923 in the Beauvior Soldiers Home in Biloxi, MS. James married Lucinda Jane JONES, born 19 September, 1847 Jackson Co. MS. and died 18 August, 1922 in the Beauvoir Home in Biloxi. Both James and his wife Lucinda are buried in the cemetery at the home, located on the beach front of the Mississippi Gulf Coast. Lucinda was the daughter of Merrill J.Jones and wife, Catherine GRAHAM Jones.


James and Lucinda were the parents of six children. The following was taken from the Daily Herald a Biloxi, MS., newspaper.


J.A. Kennedy, confederate veteran and inmate of the Beauvoir Home died at the Beauvoir Hospital Friday and his remaims were laid to rest in the Old Soldier Home Cemetery, Saturday at noon. Mr. Kennedy was 79 years of age and a member of Company 1, 21st Alabama Regiment. His former home was Jackson County, where he has a large number of relatives. He is survived by his wife whom he married about two months ago. James was buried next to his wife, Lucinda.


James and Lucinda were admitted to the Beauvoir Retirement Home 11 January, 1922. Shortly after the death of Lucinda there was a triple wedding at the home, one being James. In order to remain at the home being married was one of the requirements. So, James married a Mrs. Dearman, who had recently lost her husband.


1. Catherine Irene Kennedy, born 19 August, 1867 Jackson co. Ms. died 5 March, 1933 Jackson Co. MS. She married Sidney Davis Coleman.


2. John Murdock Kennedy, oldest son was born 30 September, 1872 and died 22 June, 1928. He married Sennie Lavinia COLEMAN, sister to Sidney.


3. Ella Kennedy, born 18 March, 1875 and died June, 1931. She married James Alford Scarbrough.


4. Ollie Kennedy born 1876, m. Phil Lumkin (no children)


5. Horace Kennedy born 15 Septmber, 1881 married Edna GOFF.


6. Ruby Kennedy born 15 February, 1888 and died 1973. Married, Phil Lumkin, widower of her sister, Ollie.

---

To Go Back To Home Page


---