---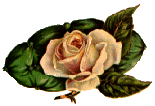 Burness Gray
Burness Gray was born about 1804 in AL. according to the 1850 Census of Jackson Co. MS. He is listed as forty six years old and a farmer. It is known from marriage records of Amite Co. MS. that he married Martha Williams, daughter of John Bailey Williams and Martha Duncan Williams.

The children of Burness and Martha are:

1. Lydia Gray born about 1828 in AL. She married James Atwell Goff.
2. Martha Gray born about 1828 MS. married a Crawley.
3. Thomas Gray born about 1830 MS.
4. John Gray born about 1831 MS.
5. Nancy Gray born about 1834 MS.; married John W. Graham
6. Burness Gray Jr. born about 1836
7. Mary Gray born about 1837 MS.
8. Phillip Gray born about 1838 MS.
9. Elizabeth Gray born about 1840 married Charley Coleman
10. Dalaly Gary born about 1842 MS.

I would like to collect records on this family. Can you help? Some of the Gray family moved to Forrest Co. MS.

---

To Go Back To Home Page


---