---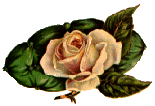 William Graham
Family
---
William Graham where was he born? He was in the Mississippi Territory in 1810. He married in New Orleans, Louisiana in 1810 to Elizabeth Cumbest. This marriage is of record at the Saint Louis Cathedral in New Orleans and in the Graham family Bible.

William died before 1838 as Elizabeth married the second time to John Hughes. Elizabeth is buried in Johnson Cemetery in Wade, Ms., with her two husbands. Elizabeth died 22 October, 1865 and John died before 1850.

William and Elizabeth had ten (10) children.

1. Mary Eve Graham, born 1811 Ms. Territory, m. a Mr. Thompson and had three children. She married (2) Josiah Smith, (3) a Mr. Martin.

A. Elizabeth Harriett Thompson, born 1836 m. Mr. Gleason.
B. Jesse Thompson, born 1838 MS.
C. Simon Thompsn, born 1840 MS.
D. Levy Allen Smith, born 1844
E. Mary Ellen Smith, born 1846 m. a Mr. Havens
F. George Smith, born 1849 Jackson Co. MS.

2. John "Jack" Graham, born 6 January, 1813, died 20 June, 1875
3. Elisabeth Graham, born 22 January, 1815, married Phillip Freeman Williams, born 1811 LA., died 1910, Son of Rev. Soldier, John Bailey Williams and Martha Ann Duncan Williams.

4. Sarah Graham, born 16 December, 1816 Jackson Co. MS., married the Rev. Stephen Pilley. Both are buried in Georgiana, AL.

5. Joseph Graham, born 1818, died about 1846 m. Nancy Lyons.
6. Amelia Graham, born 1820 MS., married Austin Lyons.
7. William Graham, born 1822, married Virginia?
8. Catherine Graham, born 1824, died 1898 m. Merrill J. Jones.
9. Maria Graham, born 1829, died 1912 m. Samuel W. Johnson
10 Laird Graham, born 1832 died in the Battle of Mobile.

---

To Go Back To Home Page