---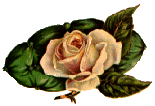 Peter Felder
Son of John Henry Felder
Peter Felder son of John Henry and Mary Elizabeth Felder was born 2 April, 1759 in Orangeburg District, South Carolina. He died 12 May, 1848 in either in Amite or Pike Co. Mississippi.

Peter married Elizabeth Lowe, born 7 May, 1759 in Barnwell District, South Carolina. She died in Mississippi.

It appears that Peter was the only child of John Henry Felder that came to Mississippi. He may have come with the Lowe's, his wife's family. A nephew, David Felder a single person came in 1811. There is no mention that Peter and his family traveled with the nephew.

Mary Elizabeth the oldest daughter married in 1802 in South Carolina. She along with her husband, Henry Dickerson came westward to the Mississippi Territory. It is possible that their move inspired Peter and his family to move with the daughter and husband.

The 1790 Census of Orangeburgh, South Carolina shows; Peter as head of household, his wife, with four children; 2 sons and 2 daughters. Four other free persons.

All of Peter's and Elizabeth's children were born in South Carolina.
Charles Felder, born 8 July, 1783 SC.
2. Mary Elizabeth Felder, born 6 December, 1785, married Henry Dickerson
3. Peter Felder, born 14 October, 1787; died 1848 Pike Co. MS. He married Malinda Lowe.
4. Nancy Ann Felder, born 8 December, 1789; died 1850. Married David Winborne.
5. John Henry Felder, born 27 May, 1793
6. Keziah Felder, born 6 February, 1795 SC. Died Forrest Co. MS.
7. Daniel Felder, born 15 November, 1797
8. Gabriel Felder, born 1798
9. Isaac Felder, born 9 January, 1800 died 1853
10. Jane Felder, born 24 January 1802; died 28 January, 1860 Sabine Parish, LA. Married John Day and John Isaac Sibley
11. Maria Felder, born 4 July, 1805 SC., married Isaac Carter.

---
Charles Felder
Son of Peter and Elizabeth Lowe Felder
Charles married Sarah Lee who died 31 January, 1843 in Amite Co. MS.

Children of Charles and Sarah are:

1. Elizabeth Felder born 1802; married John Everette
2. Rebecca Felder born 1804; married Thomas Muse Bond
3. Nancy Ann Felder born 1808; married Thomas F. Everette
4. James W. Felder, born 1809 SC., married Maria Marsalis
5. Sarah Ann Felder, born 1812; died 1889 Tyler Co. TX., married Francis Wigley
6. Charles F. Felder born 1814 died 1875 TX.
7. William R. Felder born ca. 1816; married Mary Sibley
8. Eleanor Felder born ca. 1818
9. Malinda Felder, married Wm H. Barron born Brookhaven, MS.

---
John Felder
Son of Peter and Elizabeth Lowe Felder
---
John Felder was born 7 May, 1793 South Carolina. He died 20 December, 1875 in Pike Co. MS.


John married 12 October, 1812 in Amite Co. MS., to Elizabeth Sandell, born about 1794 Orangeburgh District, South Carolina. Daughter of George H. Sandell and wife Mary Catherine Nobles.


John and Elizabeth had eight known children:


1. Mary Catherine Felder, born 1813 married Seaborn Alford
2. Wyatt Wesley Felder, born 16 May, 1815.
3. Elizabeth Griffin Felder, born about 1818
4. Gabriel Felder, born 25 March, 1820 MS. married Frances Hodges.
5. Levi D. Felder, born 22 September, 1822 MS., died 1900; married Martha Williams.
6. Robert Henry Felder, born 9 October, 1824; died 1918; married Elizabeth Thompson.
7. Simon Noble Felder, born 23 February, 1827; died 1917; married Mary E. Turner Buie.
8. Minerva Felder, born about 1830; married Matthew McIlwain.

---
Daniel Felder
Son of Peter and Elizabeth Lowe Felder
Daniel Felder was born 15 November, 1797 South Carolina and died 14 November, 1878 Marion Co. Mississippi.

Daniel was married twice! He first married an unknown and had one daughter, Elizabeth who was born in 1820 MS. He then married Narcissa maiden name not known. They had about thirteen children.

1. Ann Felder, born about 1821; married Abner Simmons
2. Mary Felder, born about 1822
3. Henry Harvey Felder, born 22 January, 1823 MS., and died 1893. He married Anna Jane Burk in Marion Co. 24 September, 1842
4. Louise Jane Felder, born 1825 MS., died 1865 married Wm Wallace
5. Rebecca Felder, born 1827; married in Marion Co. 20 May, 1847 to John Raney.
6. John Felder, born 18 December, 1828 MS., married Amarentha Barnes
7. Daniel Felder, born 1831 MS.
8. Nancy Felder, born 1835
9. James Felder, born 1838 MS.
10. Isaac F. Felder born 1840 married Adeline Burris.
11. David W. Felder, born 1842 MS.
12. Harriet Felder, born 1845
13. Peter Felder, born 1848

---

To Go Back To Home Page


---