---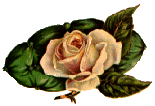 John Bush
Of England and North Carolina
---
John Bush was born 1 June, 1575 in Essex Co. England, and died 9 December, 1624 in Elizabeth City, Orange Co., Va.. He married Elizabeth Stokes Smith 31 May, 1596 in Essex Co.England.


John the son of John SR., arrived in 1618 on the ship Neptune in Elizabeth City, VA.

In 1617-1618 tobacco became a major export item. Land was considered a great investment. For each person arriving in this Country at his own expense he received 50 acres of land, and for each person transported another 50 acres was granted.


John was married in England but his wife Elizabeth and their two children came over about two years later. Elizabeth left England 19 January, 1619, with their two children Elizabeth and Mary on the ship "Guift" and arrived three months later in VA.


John received 300 acres of land in Elizabeth City for passage of himself, his wife, two children and two servants. The two servants, William Parker and Thomas Hand arrived in 1721 on the ship "Charles"


A Captain Thomas Nuce arrived in Elizabeth City 1622, and was appointed by Governor Yearly to serve as Deputy for the Company's land. The Governor took over John's land and gave to the Captain. Records state John had two houses and lost them both. A brother and his family were living in the other house, the brother was found dead inside. There is no record mention of John's brother by name.


John remained in Elizabeth City and died there in 1624


Children of John and Elizabeth Smith are:
1. Elizabeth Bush, born before 1619 England
2. Mary Bush born before 1619 England
3. John Bush born after 1619 VA
4. Abraham Bush born 2 June, 1622, VA.
5. Thomas William Bush born 1 June, 1623, Isle of Wight Co. VA.

---
Thomas William Bush
Isle of Wight, VA
Thomas William Bush was born 1 June, 1623 in Isle of Wight Co. VA, and died 1 June, 1695 in Elizabeth City,Va. He would have been only one year old when his father died. Surely Elizabeth married again, but who?

Children of Thomas William Bush are:
1. William James Bush, born 1642, Isle of Wight Co., VA.
2. Richard Bush

---
William Bush
Of Virginia and North Carolina
William Bush, son of Thomas Bush was born 1642 in Isle of Wight Co., Va., and died 1716 in Edenton, Chowan Precinct Albemarble Co., NC. He married 01 June, 1680 in VA., to Martha C. Hill, daughter of Thomas Hill and wife Mary Percy.

William Bush Sr. and Martha moved from Isle of Wight VA. to Chowan Precinct, NC. His Will was dated 5 April, 1716 and probated in October of that year.

William lived in and named the community known as Bush Town

Their children named by will are:

1. Sarah Bush born 1681 Chowan Co. NC. and died 1723
2. William James Bush Jr. born 1683 Chowan Co. NC., married Mary Williams
3. Mary Bush born 1685 Craven Co. NC., died 1735. She married (1) William J. Corley 1705 in NC.,(2) John William Early 1711 in NC.

Rebecca Corley born 1706 NC, and died 12 August, 1731
James Corley born 1710 and died 1789
Margaret Early born 1712 died 1760 married Dennis McLendon

4. Martha Bush born 1687 Chowan Co. married Anthony Williams
5. Rose Bush born 1689 Bertie Precinct, died 1752 Bertie Co.married George Wynn
6. Eleanor Bush, born 1691 Chowan Co. NC., died 1740, married Francis McLendon
7. Elizabeth Bush born 1693 Chowan Co. died about 1727 or 1728 married Thomas McLendon after 1716 for she is listed in will as Bush not McLendon.


8. John Bush born 1 June, 1695 and died 1 September, 1728 Chowan Co.

---
John Bush
John Bush, son of William Bush of Isle of Wight, VA., and Chowan Co. NC., was born 1 June, 1695 in Isle of Wight, VA. John is named in his fatherís will to receive the plantation where I now live.

John Bush married 2 June, 1715 to Mary Bryan in Chowan Co. She was born about 1695 in Isle of Wight, VA. Daughter of Lewis Bryan.
John died 1728 intestate and the widow married her brother-in-law, Thomas McLendon who was married to Elizabeth Bush, sister to John. Elizabeth died about 1728 or 1729 believed in childbirth.

Thomas McLendon and Mary Bryan Bush McLendon moved with their children to Barnwell Co. South Carolina. Most all of the Bush's in Barnwell Co. descends from John and Mary.

John and Mary children are:

1. Mary Bush born 1723 NC., married Joseph Boone of Isle of Wight
2. John Bush born about 1721 died 1800 NC
3. Isaac T. Bush born 1727 married Charity Jones
4. Hardy Bush born 1725 married Catherine Franck
5. Elizabeth Bush married Mark Phillips, son of John
6. William James Bush born 1720 NC, died 1787 Craven Co.

---
William Hardy Bush
William Hardy Bush son of John Bush and Mary Bryan born 1725 NC. He married Catherine Franck, daughter of John Martin Franck and his second wife, Civil Meuller Timmerman widow of Gasper Timmerman about 1751. Hardy died in Craven Co. NC., 31 January, 1758.

Catherine a widow with three small children married (2) James Blackshear, son of Alexander Blackshear probably in Jones Co. James died about thirty years later in 1788. They had several children with the Bush children being raised by James Blackshear.

Hardy and Catherine had three children

1. John Council Bush born 21 June, 1752 Craven Co. NC
2. William Martin Bush born 1755 NC
3. Mary Bush was born 3 January, 1757 in Jones Co., NC., and died 1820 in Wayne Co., NC. She married William Whitfield 1786 in Wayne Co.

Mary Whitfield, born 1788, Wayne Co., died 1860, Twiggs Co., Ga.

---

To Go Back To Home Page


---