---
---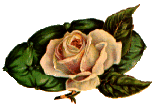 William Poole
Son of William Poole Sr
1. William Poole, the son of William and Anne Poole was born prior to 1775 in South Carolina. He married 9 September, 1802 in Bulloch Co., GA., to Elizabeth Rester, daughter of George Frederick Rester,JR.

In 1807 William applied for a passport to travel westward through Creek Nation. He was in the Mississippi Territory and in what is now Perry Co. MS. He moved on to Louisiana and died June 1847 in Pool's Bluff, near Bogalusa, Louisiana

William and Elizabeth had several children to die young according to the Carter letters. All known children are as follows.

1. Sarah Pool died before 1832 in Perry Co. MS.
2, Rebecca Poole, born in Bulloch Co. GA., married Benjamin Richardson
3. John Poole, born 1808 St Tammany Parish, LA., and died 1848 in LA. He married Charlotte Richardson, daughter of Stephen Richardson.
4. Harriett Pool married Wm Britton Hall
5. David Poole, born 1812 St. Tammany Parish, LA. He married Caroline Holden
6. William Pool, born 1814 St Tammay Parish, LA
7. Cassandra Poole, born 1816 St Tammany Parish, LA., died LaFayette Co. AR. She married Thomas Holden

8. Matthew Poole
9. Anna Poole, born about 1825
10 Martha Poole

---
William Poole III
Son of William Poole Jr
Researcher for this family is Teddy Barclay Pope of Woodville, Texas. If you can add family history, please share.

William Pool, born 1814 St Tammay Parish, LA., died about 1840 to 1844 in Tyler, Texas from the hands of a runaway slave. If anyone has more on this event please submit for others.

William married Nancy Durden and they lived in Tyeler, TX. After the death of William the widow married Harmon Frazier who had about six children from this first marriage, most of the children were grown. Meaning the children of William and Nancy and the Frazier children either grew up together or close acquaintances.

Children of William Poole and Nancy Durden are:

1. Josh W. Poole married Alice Delila Jane Riley

More on this family later!
---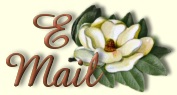 To Go Back To Home Page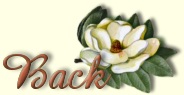 ---