---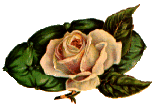 Jethro P. Henderson
Son Of Samuel Jr.
---
Jethro P. Henderson son of Samuel Henerson Jr. was born 1815 in TN. He married 15 June, 1837 in Saline Co. AR. to Lydia Bland, daughter of Daniel Bland. Daniel Bland was an early settler of Arkansas Territory, signing a Petition to Congress as early as November 12, 1818. He is possibly a brother to Jesse Bland of Saline Co.


Jethro P. Henderson was a Pvt. in Capt. Robert Brazil's Co. B. 1st Regt. Mtd. Gunmen of Arkansas Volunteers. This company rendezvoued at Little Rock, AR. on Aug. 12, 1836. Jethro was listed "of Conway Co., AR." He was in the same company as his brother, Samuel T. Henderson. Three Children:


1. Daughter, born 1838/1840.
2. Sarah Henderson, born 1846 AR.
3. Jethro P. Henderson born 1848, AR. He married Ellen M. ? born 1850 MS. He was an Editor and Lawyer. (See 1880 Yell Co. AR. census). Children were:


A. Wheeler Henderson born 1874 AR.
B. Birdie Henderson born 1876 AR.
C. Lucy Henderson born 1879 AR.


4. May P. Henderson born 1848, AR. (possibly a twin to Jethro P. listed above.


5. Louisa Henderson born 1851 AR.

---
Alford C. Henderson
Son Of Samuel Jr.
Alford/Alfred C. Henderson born 1827 TN. He married 17 June, 1838 to Verlinda W. Bland, daughter of Jesse Bland of KY. Verlinda was born about 1824 in AR. Alford's will in Saline Co. Ark dated 21 February, 1855 shows Calvin Bland and Williamson D. Wary as executors and witnessed by William M. Hutchingson.


Four Children:


1. Eliza J. Henderson born 1844, AR.
2. Mary F. Henderson born 1847 AR.
3. Nancy E. Henderson born 1849 AR.
4. Queen V. Henderson born, no information

---
Others researching this family:
Joyce Bland McCool, 127 N. Grace, Joplin, Missouri, 64801
Email: BOB.JOYCE.JOPLIN@prodigy.net
---

To Go Back To Home Page


---