---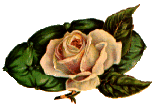 Thomas Combest
Of Maryland
---
The first record of Thomas Combest is found in Charles Co. Maryland where Thomas lived and married.

Thomas married Elizabeth Thornburg 20 November, 1735.

There are five Combest men listed on the 1733 Tax list in Charles Co. Maryland and any of these might be the father or brother to Thomas Combest. They are; John, William, Thomas, Richard Sr., and Jr.

The early spelling of the name in Charles Co. is spelled Coombes

Land records in Charles Co. MD

Thomas & Elizabeth Coombes to Thomas Kelly 27 March 1744-27 March 1745 Christian Millford 100 acres part of tract called Christian Millford, beginning at old (lease)plantation, extending from thence according to the ancient bounds, during natural life of Thomas and wife, Mary, - for the yearly rent of 800 # tobacco and 5 shillings plus for every negro on plantation above three the sum of 200 # tobacco, Z-2, p. 28

Thomas & Elizabeth Coombes to William & Elizabeth Coombes 10 May 1747-23 June 1747 Greene's Inheritance 10,000 # tobacco, on North side of Pt Tobacco main branch, part of tract bequeathed to Mary Green, dau of Leonard Green beginning at 2nd bound tree of land now belonging to Basil Spalding, running North 83o East 190 perches to a marked red oak standing in a glade, then North 1o and a half Westerly 72perches to a walnut then North 21o and a half East 90 perches then South 630 West 224 perches to first bound tree of Panguay Manor and then with a straight line to beg = 146 acres wit: William Middleton, Robert Yates Z-2, p. 160

From the deeds above it appears there is a family connection to the Green's. Either Thomas or Elizabeth's mother may have been a Green.

Much speculation here, trying to piece this family together. If you can help I would appreciate and will place the information here for all to share.

Belived children of Thomas Combest and Elizabeth Thornburg are:

1. Josiah Combest born 1736
2. Keziah Combest born 1738
3. John Combest born about 1740
4. Simon Combest born about 1742 may or may not be a son

There are probably more children born to this family, but finding who they are has not surfaced. William who was in Charles co. may be a son of Thomas

It is from the Baptismal records of Simon Combest's children that Thomas and Elizabeth of Carolina are named as grand parents, giving proof of Simon's parents.
Did Thomas and Elizabeth move to South Carolina with their sons, or did they remain in Maryland? There is a Thomas and John Combest in South Carolina, but could be a younger Thomas. One thing for sure, the Thomas and Elizabeth who were in Carolina is the parents of Simon Combest as stated in the Baptismal Records of Simon's children.

Thomas Combest 385 acres Orangeburg District in the Fork of Edisto River on a branch of Little Beaver Creek and on the road from Orangeburg to Cambridge bounded by Reuben Rambo, Howards, and Gibson and Argo. November 1794 by William Moultrie

Thomas Combest 876 acres Orangeburg District on the fork of Edisto on Hollow Creek, Waters of the North fork, bounded by John Hartt, John Gammillians, Alexander Smith, James White and Edmond Brown. 10 September 1802 by John Drayton

If you have any information on ANY Thomas Combest or his wife Elizabeth, please email me.

---

To Go Back To Home Page