---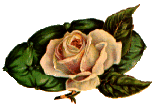 David Blanton
Son Of Joshua Sr.
---
David Blanton was born 9 March, 1791 in Sampson Co. NC. He died 1 January, 1837 in Lowndes Co. GA. David was the son of Joshua Blanton and wife Mary Alderman.

He married 20 December, 1811 in Duplin Co. NC. to Nancy Goff. She was born 9 March, 1792 in Duplin Co. and died in 1870 Lowndes Co. GA. Never proven, but believed to be the daughter of John and Elizabeth Herring Goff of Duplin and Telfair Co. GA.

David and Nancy were the parents of ten known children. The children born in NC. were born in either Duplin or Sampson Co. I do not know the County.

1. James Andrew Blanton born 7 August, 1813 NC. died 12 September, 1894 in Shady Grove, FL. He married in 1835 GA. to Catherine McDonald.

2. Edmond Blanton born 3 August, 1815 NC. died 21 August, 1878. He was married twice. First to Dorcas Morgan, and second to Elizabeth Lightsey.

3. Daniel Blanton born 13 June, 1817 NC., died 1888, place unknown. He married Harriett Blount.

4. Margaret Ann Blanton, born 1 March, 1821 NC., She married in Valdosta, GA., to a Mr. Gornto.

5. Moses M. Blanton, born 2 May, 1823 NC., Nothing more known.

6. David Timothy Blanton, born 28 March, 1825. He married Rebecca J. Overstreet.

7. Mary J. Blanton, born 1 June, 1827 Swanson Co. NC. died 20 June, 1910 in Madison Co. FL. She married John Williams.

8. Green Berry Blanton, born 25 May, 1829. He married about 1863 in Quitman Co. GA., to Sallie Wadsworth.

9. Jesse G. Blanton, born 9 August, 1831., and died 22 April, 1891. He married in Blanton, GA. to Martha Howell.

10. John Newton Blanton, born 2 August, 1833 in Lowdnes Co. GA. He died October, 1907. He married Elizabeth Carter.

Others researching this family is Carey Blanton
ccblanto@gte.net
---

To Go Back To Home Page


---