---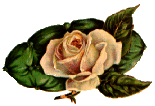 Arthur Allen
Surry Co. Virginia
Arthur Allen of Surry Co. Virginia. This line of Allen's has been researched because of ties to the Allen's, Harrisons' and Minge families who were in Marengo Co. Alabama and were descendants of Arthur Allen of Surry.

Most all of the early material was taken from William and Mary Quarterly, Tidewater Families and other early records of Virginia.

Arthur Allen born 1602 and died 1670. He patented 200 acres in 1649 between Lawnes Creek and Lower Chippoakes Creek. He built a brick house, known as "Bacon Castle". This house was used by a party of Bacon's friends as a fort in 1676.

Arthur owned a sizeable estate and was active in the affairs of the colony. He represented Surry Co. in the House of Burgesses 1682-1688, and was Speaker of the House in 1686. The quitrent rolls show him to be the largest landholder in Surry Co., possessing 6,780 acres.

Take a visit to Bacon's Castle and Claremont Manor to see what it looked like. Be sure after the visit click the back button to return here!

Bacon's Castle
Claremont Manor

Arthur married Alice Tucker about 1626, the daughter of Daniel Tucker. Alice was born 1606; and died 1645 in Isle of Wight Co. VA. Arthur and Alice had four known children. Only one known son, Arthur Jr. who was heir of Bacon's Castle.

Arthur Jr. and Joan may have been born in England and were transported to Virginia by their father, Arthur Allen.

1. Arthur Allen born 1627; died 1710 Isle Of Wight Co. VA.
2. Joan Allen born 1629; died Isle of Wight Co. VA.
3. Elizabeth Allen born 1631; died 1691 VA.
4. Catherine Allen born about 1633; died 1693 Isle Of Wight Co.

Joan married Robert Burnett, who died 1679 Isle of Wight Co.
Dr. Robert Williamson died 1691 Isle of Wight Co VA.
Reuben Proctor died 1729 Isle of Wight Co.


Elizabeth married (1) Capt. Robert Caulfield of Lawne's Creek Parish, Surry Co. His will proved 19 January, 1691. Elizabeth married (2)Col William Bridger


Catherine married Robert Johnson

After many hours of research on this Allen line, with most information taken from W&M Quarterly, I find after about three generations of descendants of Arthur Allen, there are no male heir to continue this Allen lineage without it is from James Allen. I found nothing on James and this is the line believed to be connected to the Allen's in Marengo/Sumter Co. Alabama.

NOTE: Just recently found the following in Genealogies of Virginia Families page 133. Footnotes state; John Allen was clerk of the County, 1708-1751. His son, Col. John Allen was an officer in the Revolutionary, a member of the Virginia Convention of 1776 and a member of the Privy Council 1780.

Now, with this find and after a careful study, this John who was Clerk of the County of Surry, could be only a son of James Allen. All other Allen's have been identified by wills. James as stated on this page is the only Allen son who could leave a male descendant from this line of Allen's from Surry Co. VA.

---
Arthur Allen
Son of Arthur Sr
Major Arthur Allen, born 1627 in Surry Co. and died 1710 in Isle Of Wight Co. Virginia.

He married Catherine, daughter and heiress of Capt. Lawrence Baker of Surry Co. The will of Arthur was proved in Surry Co. Court September 5, 1710 and named the following children.

1. Arthur Allen, born 1651; married Elizabeth Bray
2. Elizabeth Allen
3. John Allen married Elizabeth Bassett
4. Catherine Allen, born about 1653
5. James Allen, born about 1657 VA.
6. Ann Allen
7. Mary Allen
8. Joseph Allen born about 1665 married Hannah

John Allen, son of Arthur Jr. was a student at William and Mary College in 1699. He married Elizabeth Bassett, born 4 July, 1697 and died 4 October, 1738. She was the daughter of William Bassett of the Council of Virginia. Elizabeth died before her husband, they had no children.

The bulk of the John's estate went to his nephew, William Allen, and requested his brother, Joseph Allen be educated at William and Mary College until twenty one years. John requested his gold watch go to Mary Roscow, daughter of Col. William Roscow. His will was proved March 5, 1741 with Capt. John Ruffin executor.

---
Arthur Allen 111, son of Arthur Jr. and Catherine died 1725 in VA. He married Elizabeth Bray, sister of Thomas amd James Bray. Elizabeth married second to Arthur Smith of Isle of Wight, and third a Mr. Stith.


Surry Co. Deed book V, date 17 February, 1748 shows a marriage contract between Arthur Smith the Younger and Elizabeth Allen, widow of dec'd (Richard Allen) was Arthur's other name Richard? He left her an estate of 900 pounds and she is indebited to her son, James and daughter Catherine for 300 pounds each. She has a blance due her from a Bond of Col. Thomas Bray.


Arthur and Elizabeth had three children:


James Allen
Catherine Allen who married Benjamin Cocke
Unknown daughter who married James Bradby

---
James Allen, son of Arthur died without issue in 1744, leaving legacies to Thomas Bray, James Bray, James Bridger, Joseph Bridger, John Cornwall, son of Jacob Cornwall, and his sister, Katherine Allen Cocke. His brother in law, Benjamin Cocke was executor of his will

---
Joseph Allen, son of Major Arthur Allen and wife Katherine Baker died in 1736. Joseph married Hannah (surname not known) He left one son, William Allen who was sole heir of his Uncle John Allen.


Col. William Allen son of Joseph Allen was educated at William and Mary College. He married first Clara Walker and had one son John. William married second Mary Lightfoot, daughter of William Lightfoot of Sandy Point in Charles City County and his wife, Mildred Howell. William and Mary Quarterly states that Mary died before her husband who was the wealthiest man in Surry County.


His will, 4 September, 1789 mentions children, and grandson William Allen Harrison


John Allen son of William, died May 1793 without issue


Children of William and Mary Lightfoot Allen


1. Mary Howell "Patsy" Allen, married Carter Bassett Harrison 2. William Allen born March 7, 1768
3. Anne Armistead Allen born 1777; died 27 April, 1833 married John Edloe
4. Martha Bland Allen born, 30 June, 1780; died April 21, 1814 and married Miles Selden.


There were three other children, Joseph, Hannah and Mildred who died young.


William Allen son of Col. William Allen and Mary Lightfoot was born 7 March, 1768 and died November 2, 1831. He resided at Claremont, Surry Co. Virginia, where his tombstone still lies. He had no children and left his large estates to William Griffin Orgain, son of Richard Griffin Orgain, by his niece, Martha Edloe, daughter of John Edloe. On his taking the name of William ALLEN or to the son of William Griffin Orgain's on like condition, but in case of William G. Orgain's death without a son, then the property was to go to his nephew Carter H. Harrison. In his will Col. Allen mentions his great nieces, Anne Carter Harrison and Mary Howell Harrison.


William Griffin Orgain took the name of William ALLEN and was Colonel in the war between the States. He armed and fed a company at his own expense. He married Fannie Jessups of Canada and had one known son, William and other children.

---
Outline the lines:


Arthur Sr. Had one son, Arthur Jr. who had four sons, Arthur, John, James and Joseph


John left no heirs and left his estate to nephew William Allen, son of Joseph. Then this William son of Joseph had son John by Clara Walker, and son William by Mary Lightfoot. This William left no heirs and left his estate to his nephew, William Orgain who took the Allen name.


William Orgain, took the Allen name and had children, one son being William Allen and other children. These children use the Allen name, but in essence they are Orgains'>

To Go Back To Home Page


---