---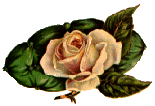 Thomas Wilson
Who are his Parents?
---
Thomas Wilson! Thomas was born 1801 in North Carolina, and died 1837 in Jackson Co. Mississippi. His parents are believed to be John Wilson and wife Margaret Wilson who were in Greene Co. Mississippi by 1815.


Thomas married ElizabethCarter, daughter of Matthew Carter and wife Mary Rester, 1826 in Jackson Co. Mississippi.


Thomas was a land owner in Jackson County and had 640 acres on the Pascagoula River and 640 acres on Dog River. Thomas died in 1837 as his widow, Elizabeth is administering his Estate.


They were the parents of five children:


1. Mary Caroline Wilson, born 1828 Jackson Co. MS. married James Bilbo
2. Francis Wilson, born 1830 Jackson Co., and died 1916 in Rapids Parish, LA. He married Sarah Matilda Byrd in 1851 Jackson Co.


3. Sabra Wilson, born 1832 Jackson Co. married Joseph Bilbo


4. Seborn Wilson, born 19 March, 1833.
5. Jane Wilson born 1836 married her sister, Mary Carolina widower, James Bilbo

---
Seborn Wilson
Son of Thomas Wilson
Seborn Wilson born 1833 lived and raised his family in Jackson co. MS. He first married Sarah Goff daughter of William Goff and his second wife Sarah Black, daughter of Malcolm Black of NC, and Jackson Co. Seborn and Sarah had three children.

Seborn married second to Nancy E. Goff, half sister to Sarah. She was the daughter of William Goff and his third wife, Madelin Phoal Cumbest. Nancy born 1844 and died 1910. Seborn and Nancy had ten children.

1. Azaline Wilson born 3 December, 1858 married Alfred Havens
2. Annie Wilson married Sidney Bond
3. Harmon Wilson married Eveline Byrd
4. Sarah E. Wilson born 1867 MS., married John Flurry
5. Hugh Wilson born 1868 MS., married Mary Ann Whittington
6. William T. Wilson born 29 April, 1869 married Rebecca Ingram
7. John C. Wilson married Minnie Havens
8. James Wilson married Louise Havens
9. Isabelle Wilson married Phillip Dunaway
10 Laura Wilson married Lee Tootle
11 Mary Wilson married Sardin Rouse
12 Aquilla Wilson
13 Braxton Wilson married Bertha O'Neal

For more on Nancy Goff Wilson see the book"Simon Cumbest and Allied Families" by Melba Goff Allen.

If you know the parents of Thomas Wilson, please email me so it can be added to this page and let other Wilson researchers enjoy the find.

---
Other researchers searching this family: Sherry Wilson Manuel
---

To Go Back To Home Page


---