---
---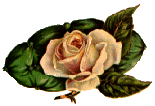 Burrell Green Whittington
Son of B. G. Whittington Sr

Burrell Green Whittington was born 1787 in South Carolina. Son of Revolutionary Soldier Burell G. Sr and wife Martha and the grandson of Edward Whittington and Penelope Green.

Burrell marrried Christmas day in 1811 Tattnall Co. to Nancy Wells, daughter of Henry Wells. They came to Jackson Co. MS., after 1820 and fell into the part of Harrison Co. that was taken from Jackson Co. in 1841. Listed in Harrison Co. in the 1850 Census. By 1860 they were in Washington Parish, LA.

Children of Burrell G Whittington and Nancy Wells are:

1. Henry Wells Whittington, born 1812 GA
2. Martha Whittington, born 1815 GA., married Moses Higginbotham
3. Name unknown daughter
4. Mary Whittington born 1821 GA. married William Lenard Bounds
5. Ellen Whittington born 1825 MS.
6. William Joshua Whittington born 1828 MS
7. Daughter, name not known
8. Wesley Whittington born 1837 MS., died Washington Parish LA.

---
Henry Wells Whittington
Son of B. G. Whittington Jr

Henry W. Whittington was born 1812 in GA. He married about 1840 to Anna "Annie" Bound, daughter of Solomon and Nancy Fillingame Bounds.

Henry is found 1850 Harrison Co. Census and 1860 Census in Calcacieu Parish LA., same area as that of his father. Henry W. was action in the Civil War and died about 1864. The Widow Annie returned to Harrison Co. and was there by 1870. Some of her children remained in LA. Annie married second in 1875 to John Haven and moved to Newton Co. TX., where her daughter Etta Hall was living. She died there in 1900.

children of Henry Wells Whittington and Anna Bounds are:

1. Mary Catherine born 1840 married John Ethan Bond
2. Daniel born 1842 married Amanda in Calcaieu Parish LA.
3. Isabelle born 1846 married Henry Bailey in LA
4. Samuel born 1848 MS., married ? Bailey in LA
5. Henrietta born 1855 married Henry Hall in 1874 Biloxi, MS.
6. William born 1857 died after 1875
7. Sabra Mahaleann born 1859, died 1931 Biloxi, MS., married William Ransom Creel.

---

To Go Back To Home Page


---