---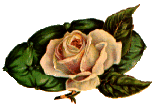 William Weeks
Of England and New England
This line of Weeks came from England to New England. It appears that William Weeks was the progenitor of this family. He came from Staines, Middlesex, England and died about 1688 or 89 in New England.

This William is believed to be the son of Richard Wickes (Weeks) who names his son, William in his will and being in New England. It is thought William came to this Country after his brother John had already made the journey across the sea and was in New England, per the father, Richard's will in England.

William was married at least twice. The first wife's name is not known, they did have children. The second wife was May Lynde Butler, widow of John Butler. She was born 1628 and died 1693.

William was a tavern owner and appeared in Court many times in lawsuits. In January 1666 he was fined for selling strong liquor. He promised for himself and family that they shall no more sell strong liquor.

There were at least six children who reached adulthood

1. William Weeks Jr. born 1645 was still living in 1693.
2. Elizabeth Weeks born 1648 married John Robinson 1 May, 1667. John was born 5 April, 1640
3. Samuel Weeks born 1651
4. Richard Weeks born 1653, died 1724. He married Abigail Norton

5. John Weeks born 1655 married Mary Rowley 7 January, 1676. She was born 20 March, 1653

6. Abigail Weeks born 1658 married Jonathan Hatch, 4 December, 1676.

---
William Weeks Jr.
Son of William Weeks Sr.
William Jr. son of William Sr. was born 1645 in MA. He died in 1744. William married Mercy Robinson who was born 4 July, 1647 and was baptisized at Barnstable, MA. Mercy was remembered in the will of Miles Standish in 1655, who stated whom I have tenderly love for Marcy Robinson for her grandfather,'s sake. Her grand father was the Rev. John Robinson, son of John and Ann Robinson and born 1575.

William was with his father on the vessel of Fifteen Toones in 1667 when it was making a trading trip from the Vineyard, it was laden with miscellaneous freight, mostly food and household items when the vessel was wrecked at Quick's Hole. The vessel was seized and looted by the Indians of Elizabeth Island.

I have misplaced the list of children by William and Mercy Weeks. I do know that Benjamin was a son.

---
Benjamin Weeks
Son of William Weeks Jr.
Benjamin Weeks was born 4 April, 1685 in Falmouth, MA. He died 1744 in NC. His will was probated in Carteret Co. North Carolina in 1745.

Benjamin married Mary Chase 14 January, 1704 in MA. She is the daughter of Isaac Chase and wife Mary Tilton Chase. According to Mary's will she died 11 August, 1788.

While Benjamin lived in MA. he owned a ferry that was given to him by his father-in-law, Isaac Chase as stated in the History of Martha's Vineyard, volume 1.

Benjamin moved southward and into Carteret Co. North Carolina about 1730. He lived in the area of White Oak River and died there in 1744. He is buried in the Weeks family Cemetery in the area.

Benjamin and Mary were the parents of ten (10) children:

1. Benjamin Weeks, Jr
2. Theophilus Weeks, born 1708
3. Lydia Weeks married Thomas Whitton 1 Sept. 1733
4. Archelaus Weeks
5. Mary Weeks married Weston Williams
6. Christian Weeks married Mathew Rowley
7. Thankful Weeks married Thomas Hicks
8. Isaac Weeks married Sarah ?
9. Jabez Weeks Mary Rhodes
10. Elizabeth Weeks

Ref. History of Martha's Vineyard, Volume I,II,III and Benjamin's Will probated 1745 book 6 page 62.

---
Theophilus Weeks
. Son of Benjamin Weeks.
Theophilus Weeks Sr. was born in Falmouth, Barnstable Co. MA. Bay Colony in 1708. He removed to North Carolina with his family about 1730 and settled in Carteret County and then moved to Onslow Co. by 1735. Theophilus married Mrs. Grace Green the widow of Jonathan Green. Grace the widow was deceased by August 1792 as evidence by minutes of the August 1792 Court in Carteret Co. which concerned a lawsuit against the estate of Grace Weeks.< br>
Theophilus laid out and established the Town of Swansboro, NC., in 1770. He surveyed forty-eight lots which are still part of the town.

Theophilus was inspector for the port, which was called Weeks Landing, Week's Whard, The Whard, Weeks Pint, Bogue, New Town and Swansboro. His house was just up from the wharf so he could see the ships as they came in.

Grace had one son by Jonathan Green and four sons for Theophilus Weeks. If they had daughters they are unknown.

1. Jonathan Green Jr. born before 1735 and died 7 February, 1777

2. Benjamin Weeks
3. Silas Weeks, died 22 May, 1778 Rev. Soldier
4. Silvanneus Weeks, Rev. Soldier as swore in open Court by Edward Marey on July 10, 1792.
5. Archelus Weeks married Abigail Edwards, widow of Thomas Edwards.

---
Silas Weeks
Son of Theoplius Weeks
Silas Weeks was the son of Theophlius Weeks and Grace Green Weeks. He was born in North Carolina.

Silas was a soldier in the America Revolution and died in service on May 22, 1778. A Military Land Warrant # 1533. in the name of Silas Weeks was sold by his heirs on February 22, 1785. From this land sale by the heirs three children are known , Theophilus, James and Ada Weeks. The signature of Theophilus is identical with that found on Military Land Warrant Nr 1806, issued in the name of Tehophilus Weeks and sold by him on 23 May, 1785..

Silas Weeks is the proven son of Theophilus Weeks Sr .of Carteret Co. by land deeds.

Zillar Hunter the wife of Silas Weeks, was the daughter of Nicholas and Rebecca Hunter. Zillar was listed as one of twelve children listed in the will of her father Nicholas who died in 1750 in Carteret Co.

Only three children are known born to Silas and Zillar:

1. James Weeks, believed to be the oldest
2. Theophilus Weeks
3. Ada Weeks who married John O'Steen brother to Ann and Esther O'Steen.

---
Thelophilus Weeks
Son of Silas Weeks
Theophilus Weeks, like his father was a soldier of the American Revolution. He was born in Carteret Co. North Carolina on 21 October, 1760. He died 20 July, 1839 near Alligator Settlement (now Lake City) Columbia County, Florida.


He was a soldier with the 6th Regiment of the North Carolina line, commanded by Colonel Lytle and then by Captain Griffins. He served for two (2) and a half years.


After the war he returned to Carteret Co. where he married Ann O'Steen about 1782. Ann was born 25 October, 1763 and may have been the daughter of William O'Steen and wife Elizabeth Davis, daughter of John Davis.


During the late 1790's Theophilus moved his family South into Beaufort District, South Carolina for a few years. By 1803 he had settled in Camden Co. Georgia, for a brief time he was in Louisiana and finally settled in Columbia County, Georgia where he died.


Their Children were:


Mary Weeks born 4 ? 1782
Silas Nathaniel Weeks born 17 September, 1784
Betsey Weeks born ? June 1788
Alsey Weeks born 6 April, 1790
Sarah Weeks born 7 March, 1792
Ezikla Weeks born 3 January, 1795
Ezekiel Weeks born 18 March, 1797
Theophilis Weeks born 29 February, 1800
John Weeks born 9 June, 1804
James Weeks born 25 March, ?
Silas Weeks born 23 December, 1811
Leonard Weeks born 21 September, 1816
Betsie Weeks born 22 February, 1819
Zach Weeks born 20 October, 1820
John Weeks born 5 January, 1820

---
To Go Back To Home Page

---