---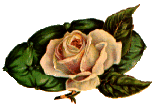 Jeptha Weeks
Son Of Samuel
---
Jeptha Weeks was the son of Samuel who lived in Franklin Co. TN. He was born 1790 in Baldwin Co. GA. He died August 1856 in Utah. Jeptha married Sarah Jones born 24 December, 1792 North Carolina. The widow Sarah moved to Ca. and died 1861 in San Bernardino. Sarah was the daughter of Britton and Temperance Jones.


Jeptha was the proven son of Samuel by a lawsuit pending his father's will in Franklin Co. TN. He was named in the lawsuit which was held in Bedford Co. See the particulars on Samuel's will on his page.


Jeptha and Sarah first moved from GA., to Franklin Co. TN., where Jeptha's parents settled. About 1824 he moved the family to Marion Co. AL. After some twenty five years in AL., he went westward into the bordering State of Mississippi and settled in Tishamingo Co. He remained in that County until 1856 when he joined a wagon train group heading for Salt Lake City, Utah.


Jeptha's son-in-law, Benjamin Matthews had been on a two year mission to MS for the Morman Church and it was this family group that lead the way to Salt Lake.


Through all the hardships of travel the group made it to Salt Lake, but the camp was attacked with small pox. Some with light cases but Jeptha had a severe case and died. The wagon train was not allowed to come into Salt Lake and journeyed on westward and arrived in San Bernadino on the 8th of November, 1856.


Sarah the widow died in CA., six years later and was buried in Pioneer Cemetery. In 1916, some fifty year after the death of Jeptha his remaines were exhumed and the finally resting place was besides his wife.


Jeptha and Sarah Jones Weeks children are:


1. Temperance Weeks born 1817 TN. Married Benjamin F. Mathews
2. Britton Weeks born 1818 TN.
3. Mary Elizabeth Weeks born 9 February, 1819 TN. married Richard Allen
4. Olive Lou Weeks born 1822 AL. and died Los Angeles, CA. She married Goodsell Cram.
5. Susan Weeks born 1823 AL. married George Eli Hubbell.
6. Adeline Weeks born 3 March, 1824 Marion Co. AL. married James Monroe West.
7. Celeste Weeks born 25 December, 1826 Marion Co. AL. married Edward W. Ridley.
8. Samuel C. Weeks born 9 September, 1827 Marion Co. AL. married Mary Elizabeth Flanagan.
9. Elvira Weeks born 1830 Marion Co. AL. m. Wm McCaffe
10. Minerva Caroline Weeks born 10 March, 1833 Marion Co. AL. and died 13 March, 1894. She married David Aldridge.
11. Martha Ellen Weeks born 28 September, 1836 Marion Co. AL. married (twice) Ithamar Judson and Berry Roberts.
12. James Solomon Weeks born 25 October, 1837 Marion Co. AL.
13. John Carter Weeks born 14 July, 1839 Marion Co. AL. died 1902 married Sarah M. Cram.
14. Abagail Weeks born 1840 AL.

---
James Solomon Weeks
Son of Jeptha and Sarah
James Solomon Weeks was born in Marion Co. AL. 25 October, 1837 and died 17 January, 1899 in San Bernardino, CA. He married 1861 in CA. to Tama Lavina Wells, born 12 June, 1846 in the Iowa Territory. She died 29 June, 1917 in CA. Daughter of Otha Wells. After the death of James she married Henry J. Moses.

James and Lavina lived in CA. and about 1871 they moved to Texas for about ten years then moved back to CA.

James S. and Lavina had nine known children.

1. James Timotha Weeks born 19 April, 1863 CA. died 1908.
2. Britton Weeks born 3 November, 1865 CA.
3. Adeline Celeta Weeks born 2 March 1868 CA. died 7 March, 1958. She married twice. Francis Marion Akers, Henry H. Edwards.
4. Ovando Ashby Weeks born 14 June, 1870 CA. married Annie Belle Smith.
5. Daniel G. Weeks born 25 November, 1872 Grayson, TX. m. Lena Boren in 1898.
6. Sarah Salome Weeks born 28 August, 1875 TX.
7. John Solomon Weeks born 30 September, 1878 TX. m. Gertrude Dodson.
8. Lowell Montez Weeks bonr 1 February, 1881 TX. married Bessie Mae Atkins.
9. May Weeks born 21 February, 1887 CA. married twice. Joseph Craig Norwood and George F. Ramsey.

---
To Go Back To Home Page

---