---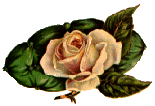 John Warren
and Descendants
---
John Warren Sr born 1725 in Virginia and died 5 March 1782 in Liberty Co. Georgia. He was the son of John 1 who was born before 1703.


John married about 1751 in Craven Co. South Carolina to Martha Dubose, born 1730 Jamestown, South Carolina and died 1 October, 1831 in Liberty Co. Georgia. She was the daughter of John Dubose born about 1706 Jamestown and died 1778 in South Carolina. His wife was Mary Whilden, daughter of John and Mary Whilden.


There were at least five children and perhaps more born to this couple. All the known children were born in Craven Co.


1. John Warren, born 18 December, 1752 South Carolina.
2. Mary Warren, born 1753 Craven Co. South Carolina, died 1 October, 1831. She married Captain John Norwood in 1774.
3. Elias Warren born 5 January, 1755 South Carolina.
4. Martha Warren born about 1758 married John Pigott.
5. Joseph Warren born 1760, died 1 March, 1797 in Bryan Co. Georgia. He married Penelope Radcliff.

---
John Warren
Son of John Warren Sr
John Warren, son of John Sr was born 18 December, 1752 in Craven Co. He died 22 May, 1821 in Marion Co., Mississippi. John was married to Elizabeth Rebecca Perkins, and Sarah Ann Watkins Lott.


The Governor of Georgia issued a passport for John Warren to travel through the Creek Nation of Indians January 5, 1810 with his wife and two children and seven negroes. Others traveling with the family was John's daughter Jane along with her husband Fleming Tynes Jr. two children and one negro.


In the month of February there were three more children of John and Rebecca's who followed their father to the Mississippi Territory. Sons John and Samuel and daughter Elizabeth who married Sampson Edward Ball all came from Liberty Co. GA.


Children of John and Rebecca Perkins had eleven children two died young.


1. Jesse Curtis Warren born 22 January, 1774 died 24 February, 1812. Do not know if Jesse came to the Mississippi Territory and died shortly after or remained in GA. He married Mary Harrell.


2. John Warren born 18 November, 1776 GA., died 1819 in Marion Co. MS. He never married.


3. Samuel Warren born 6 November, 1779 GA. died February, 1819 in Marion Co. He married in Liberty Co. GA., in 1810 before he left for the Territory to Elizabeth Harrell. Samuel lived only nine years after his marriage.


4. Elizabeth Warren born 25 January, 1783 GA. and died 12 December, 1816 in Marion Co. MS. She married 23 October, 1800 to Sampson Edward Ball in Liberty Co.


5. Jane Jency Warren born 14 September, 1786 and died 21 June, 1859 probably Marion Co. Jane married twice. First to Fleming Tynes Jr. in GA., and the Rev. Willis Magee.


6. Daniel Reese Warren born 8 April, 1793 GA. died 15 February, 1841. He married Martha Jane Seale


7. Martha Jane Warren born 19 March, 1796 GA., died 18 November, 1875 Marion Co. MS. She married 19 May, 1820 Marion Co. to William Milton Rankin


8. Rebecca Warren born 1798 GA.


9. Peter Warren born 1800 GA.

---
Elias Warren
Son of John Warren
Elias Warren, son of John and Martha Dubose Warren was born 5 January, 1755 Craven Co. South Carolina. He died 25 March, 1825 Marion Co. MS.


Elias married 25 March, 1825 in Marion Co. to Susanna Burford. She was born 1767 and died before 1820 in Marion Co. She was the daughter of Richard and Amelia Murphree Burford.


Five known children, all were born in Liberty Co. GA.


1. Susannah Warren born 1789 married James A. Stewart
2. Amelia Warren born 8 April, 1793 married John Warren
3. William Warren born 1797 died 1822 Marion Co.
4. Joseph Warren born 1800 married Harriet Martha Drake
5. Martha Warren born 1806 married Solomon Lott

---

To Go Back To Home Page


---