---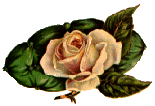 ---
Mississippi State Vital Records Office
---
Vital Records, State Dept. of Health
2423 North State Street
Jackson, MS 39216
(601) 960-7988

---
The following address and price of record has been added to this site, due to many request on how and where to order the records.

---
Make Postal money order or check payable to Mississippi State Department of Health.
Personal checks accepted from in-state request only.

---
Birth (long) $12.00 began in 1912, full copy of the original certificate.


Birth (short) $7.00 began in 1912, name, date, etc.


Death $10.00 began in 1912


Marriage $3.00


Divorce: $6.00 began in 1926.
"OR" contact the Circuit Clerk Office in the county where the license was issued.

---

To Go Back To Home Page


---