---
---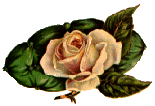 William Tanner
William Tanner, just who was William Tanner? He is believed to be a brother of John Willis Tanner who came to the Mississippi Territory in 1812.

William first appears in early Tax Records in Covington County, MS. and is listed on the 1830 Census of that County. In 1840 He is listed on the census in Smith Co. MS.

William was born about 1790 and mabry a little earlier. He died in the late 1840's in Smith Co. MS.

What few records may have revealed any real identify to William perished in the fires of Smith Co. However, he does have many descendants in Smith and Covington Co. MS. Perhaps one of these descendants will have more information on William and will share.

Christopher Tanner
Son of William Tanner
Christopher Tanner may be a son of William. He will be listed until he can be placed. Chris born 1815 either in North or South Carolina and died after 1870. He married Mary, surname not known.

Children of Christopher Tanner and Mary are:

Pediah Tanner born 1839
Sarah Ann Tanner born 1841
Nancy Tanner born 1843
William Adam Tanner born 1849
Thomas Tanner born 1851
Mary Tanner born 1853
Amanda Charity Tanner born 1857
Martha Tanner born 1859
W.C. Tanner born July, 1860

Willian Nelson Tanner
Son of William Tanner
William Nelson Tanner, born 11 February, 1818 either North or South Carolina was died 30 April, 1900 Smith Co. MS. He married Elizabeth Ann Eubanks, daughter of Thomas Eubanks and wife Christine McCord Eubanks. Elizabeth was born 8 February, 1829 Marion Co. AL. and died 11 August, 1922. Both are buried in Fairmont Cemetery in Smith Co.

Children of William and Elizabeth Eubanks are:

1. William Thomas Tanner born 5 January, 1848 Smith Co. died 30 October, 1906 Greenville, OK. He married Mary Roundtree Rogers, born 20 May, 1856 Jasper Co. MS. and died 5 April, 1925 Greenville, OK. Mary was the daughter of Richard Manning Rogers and wife Mary E. Duckworth Rogers.

Children of William Thomas Tanner and Mary Rogers are:

Lou Ella Tanner, born 3 September, 1875 TX., died 17 May, 1951 Carter Co. OK. m. 1892 to John Houston McGee.


William Jefferson Tanner born 28 January, 1877 TX., died 23 April, 1962 Ardmore, OK. m. Tennessee Texas Boen and Sally V. Volino/Donovan.


Charles Richmond Tanner born 8 June, 1879, died 12 January, 1950 Newman, CA. m. 1900 to Theora Fletcher Ellabee Johnson.


Mary Ida Tanner born 3 March, 1882 Comanche, TX., died 14 December, 1969 Choctow, OK. m. 1903 to Lee Morgan Kyle.


Manning Owen Tanner 1884 TX-1901 TX.


Morgan Henry Tanner born 25 November, 1886 TX., died 27 March, 1960 Ardmore, OK., m. 1904 OK., to Minnie Emmaline Adams, OK.


Zabud Lucas Tanner born 3 June, 1889 TX., died 15 March, 1964 OK. m. (1) Bertha Lula Knight (2) Norma Saunders.


Cora Theodocia Tanner born 1 January, 1892 TX., died 31 March, 1975 TX. m. Sidney Monroe Riley.


Carl Holmes Tanner born 27 September, 1895 TX., died 23 December, 1968 OK., m. 1920 Bess Arbuckle.


Hubert Loy Tanner 1897 Comache Co. TX., died 1908 TX.

2. Charles W. Tanner, son of William Tanner and Elizabeth Eubanks was born 8 January, 1850 Smith Co. MS., and died 13 June, 1927 MS. He married Lydia Turnbough. Three Children

Eldorado Tanner born August 1880 MS
William John Tanner born November 1881 MS
Robert N. Tanner born march 1884 Smith Co. MS. m. Edna?

2-3 Jesse Tanner born 1823 MS.
2-4 Thomas Tanner born 1825 MS. He married Mary and had about five children.

3-1 John Washington Tanner born 4 June, 1847 MS. and died 18 May, 1913 in Lamar Co. TX. He married (1) Christine Elizabeth Williams and (2) Susan V. Stewart. John W. and Christine had one daughter.

Mary Ellen Drucilla Tanner, born 16 October, 1880.

3-2 Martha Tanner 1849
3-3 Mary M. Tanner about 1849
3-4 Synthia Tanner born 1852
3-5 Charles L. Tanner born about 1860.
This is all the information I have on William Tanner.

---