---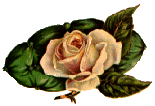 TANNER CEMETERY
AL/MS State line
---
TANNER CEMETERY
Location:


Section 2, Township 4, Range 5, in the northeast corner of Jackson County, just east of the Escatawpa "Dog" River. Turn east/right in Harleston off of Hwy 613 unto Tanner Williams Rd, cross the river and take the first road to the north/left. Tanner's Chapel United Methodist Church is on the left, and around the curve on the right is the cemetery. This area has been called "Tanner'S Ferry", "Tannertown", "Tanner's Chapel" and is considered part of Harleston Community.


The cemetery is on the old land claim of John W. Tanner, and wife, Mary "Polly" Baker Tanner, who are buried there. Most burials are descendents of this couple.


John W. Tanner, was the first to be buried in the cemetery. He died 16 March 1856, 65 years of age. His marker is broken and piece with name & date is gone. This the first identifible grave.

 
                           TANNER CEMETERY  

ROW A 
1.   HINTON, Sim               24 Apr 1909 - 19 Mar 1982  
2.   HINTON, Essie DAVIS       06 Sep 1917 - 15 Jan 1981 
3.   HINTON, Christopher       13 Mar 1961 - 22 Jul 1979
4.   SMITH, Henry D.           01 Jan 1888 - 30 Jul 1967 
5.   SMITH, Lucille Francis    03 Nov 1907 - 11 Jan 1963 
6.   WILSON, Janette HINTON    05 Sep 1910 - 14 Sep 1986 
7.   GLADNEY, Charles "Ben"    10 Mar 1924 - Living 
8.   GLADNEY, Jo Ann LUNDY     16 Nov 1931 - 27 Apr 1993 
9.   GRIFFIN, Otto             03 Feb 1907 - 13 Jul 1977 
10.  UNKNOWN, grave? Basket of flowers fastened to ground. 
11.  WILLIAMS, Marcus Leslie Seaman	 b/d 28 Oct 1986   
     (Mother: Alice Goff Williams)
12.  GOFF, Marcus Joseph	 02 Aug 1900 - 25 Jul 1985
13.  GOFF, Stanley		 02 Jan 1959 - 25 Nov 1986 
14.  MUMME, George Dewey	 01 May 1898 - 22 May 1979
15.  MUMME, Eva LUNDY	 03 Feb 1909 - 14 July 1989
16.  MUMME,Frederick E."Eddie" 23 Jul 1967 - 18 Jul 1993 

ROW B 
17.  JOHNSON, Brenda Carol	 03 Oct 1957 - 03 Sep 1962 
18.  JOHNSON, Infant Lori Lyn, born & died   14 May 1969
(Daughter of James C. JOHNSON) 
19.  JACKSON, Andrew             15 Mar 1914 - 10 May 1983 
          PFC  U.S. Army, World War II 
20.  GRIFFIN, Martha Virginia	   1892 - 1985 
21.  GRIFFIN, Granville               06 Sep 1888 - 19 Feb 1961 
22.  GRIFFIN, Lula Glendora      13 Feb 1912 - 05 Apr 1919 
     Daughter of J. P. and Norma GRIFFIN) 
23.  GRIFFIN,Johnny Pennington 22 Nov 1892 - 19 Feb 1969
24.  GRIFFIN, Norma T. "Teen"  14 May 1893 - 17 Oct 1969 
25.  UNKNOWN, Baby,  only .....fellow...is legible. 
       Baby STRINGFELLOW? 

ROW C 
26.  DAVIS, Grady	                    08 Dec 1889 - 21 Jan 1959
27.  DAVIS, Edith M.                   01 May 1901 - 13 Nov 1986
28.  UNKNOWN, Adult size wood coping & flowers. 
29.  GRIFFIN, Florence Levada  12 Jun 1904 - 19 Oct 1916 
30.  GRIFFIN, Warren Gernade   04 Sep 1924 - 21 Oct 1925 
31.  GRIFFIN, Harry	                    19 Dec 1873 - 30 Sep 1937 
32.  GRIFFIN, Lillie Olivia             25 Mar 1885 - 25 Dec 1973 
33.  TANNER, Melvin Jerome     20 Jan 1943 - 14 Feb 1943 
(Son of Mr. & Mrs. Porter TANNER) 
           
ROW C-a 
34.  TANNER, J. W. D.               14 Jan 1853-25 Aug 1915 
35.  TANNER, Emily HOWELL    02 Apr 1859-26 Oct 1918 
36. TANNER,Virginia"Jennie"MAPLES 07 Feb 1893-12 Sep 1941
37.  TANNER, Walter D.             04 Mar 1890-19 Apr 1973 
38.  TANNER, Ona Lee              23 May 1909-30 Jun 1978 
39.  TANNER, Lyman J., Jr.        20 Sep 1922-08 May 1992 
        Pvt. U. S. Army, World War II 
40.  TANNER, Lyman D.            22 Nov 1879-03 Jun 1953
41.  TANNER, Vivian Edwina     22 Feb 1882-07 Jun 1965     
42.  MOFFETT, Maudie D.         16 Dec 1912-  Only date
43.  HINTON, Wiley "Buddy"     15 May 1909-30 Nov 1978 
44.  HINTON, Bessie SMITH     11 Jul 1913-27 Jan 1987 
45.  UNKNOWN, Wooden stake   Or to mark future grave? 
46.  UNKNOWN, Wooden stake   Or to mark future grave? 
47.  TANNER,"E.L."Eldridge L   25 Jan 1934-27 Dec 1989 
48.  TANNER, Ida E PIERCE     10 Aug 1934- Living 

ROW D 
49.  STRINGFELLOW, Wayne-Infant   08 Jul 1948-08 Jul 1948
50.  STRINGFELLOW, Peggy-Infant    03 Sep 1946-07 Sep 1947
51.  STRINGFELLOW, Geo. W.           11 Mar 1925 - Living 
52.  STRINGFELLOW, Nettie R.          31 May 1925 - Living 
53.  STRINGFELLOW, Melvin Ira         20 Sep 1939-26 May 1961 
54.  TANNER, Aaron O. "Gee"             28 Aug 1918-19 May 1991 
55.  TANNER, Clara Odessa HOWELL 15 Oct 1914-27 Apr 1986 
56.  LUNDY, Eloise 	                              18 Aug 1923-02 Sep 1973
57.  TANNER, Inf Son of A. O. (Gee) TANNER, no dates

ROW E 
58.  TANNER, D. Talmadge                 30 Mar 1894-08 Feb 1977 
59.  TANNER, Edwin Duel                   21 Jun 1922-25 May 1924 
   Son of R. D. & Leone TANNER
60.  TANNER, Mollie A.			 24 Nov 1885-26 Jun 1966 
61.  MALLETTE, Marcus M.			 11 May 1885-20 May 1976
62.  MALLETTE, Gracie A.	TANNER	 15 Nov 1887-08 Dec 1967
63.  TANNER, Mose L. 			 27 Dec 1894-16 Nov 1970 
64.  TANNER, Addie P. HINTON		 27 Oct 1897-15 Jul 1976 
65.  TANNER, Otis L.			 23 Jul 1916-08 Apr 1963 
66.  GOFF, Glennie COWART TANNER	 09 Mar 1913-18 May 1973 
   M. (1) Otis TANNER, (2) ..?.. GOFF 
67.  TANNER, Inf Dau Mose TANNER 	 No dates
68.  LUNDY, Henry Clay			 27 Feb 1897-09 Jan 1983
69.  LUNDY, Olga HINTON			 25 Sep 1900-18 Mar 1986 
70.  LUNDY, Baby Georgene		 died 1931
-Daughter of Eloise Lundy 
71.  LUNDY, Dennis Ray			 22 Aug 1952-15 Apr 1993 
72.  UNKNOWN, Square concrete marker.. to mark future grave? 
73.  UNKNOWN, Square concrete marker.. to mark future grave? 
74.  TANNER, Hughie L.			 05 Jan 1928-29 Sep 1971
   Miss PFC Army, World War II 
75.  TANNER, E. Shannon			 23 Oct 1904-15 Sep 1952 
76.  TANNER, Bobbie, Inf E. S. TANNER 			  died 1935 
77.  PITTMAN, Howard Virgil		 16 Dec 1899-05 Feb 1978 
78.  PITTMAN, Maxine TANNER		 29 Oct 1918-28 Jun 1992 
  
ROW F 
79.  TANNER, Gavin E.			 13 Sep 1906-04 Feb 1977 
80.  TANNER, Thomas Jefferson		 25 Dec 1882-23 Sep 1960
81.  TANNER, Maggie				 17 Apr 1885-01 Mar 1958 
82.  TANNER, Richard Norman		 29 Jun 1893-30 Nov 1937 
   Miss Pvt. U. S. Army WW I
83.  TANNER, Bernice Zeanah		 24 Aug 1901-01 Feb 1973 
84.  TANNER, Sallie A.			 02 Aug 1876-11 Oct 1946 
85.  TANNER, (Andrew Jackson) A. J. 21 Aug 1849-11 May 1916 
   Deeded land to the Tanner Chapel church.
86.  TANNER, Mary Ann			 22 Sep 1851-11 Feb 1931 
87.  UNKNOWN, Child- concrete slab  No date 
88.  "BIRD DOG" Not a grave, just there to mark future burial place for Dick Tanner's son, nicknamed "Bird Dog") 
89.  TANNER, "Dick" Adolph Morrell  19 Mar 1936-19 Aug 1981 
90.  TANNER, James Paul			 11 Jun 1921-20 Sep 1944      91.  TANNER, Louie Wasson, Infant 	 14 Mar 1917-24 Apr 1917 
   Dau of Aaron & Louise TANNER
92.  TANNER, Aaron Markwell, Infant 09 Apr 1916-10 Apr 1916 
   Son of Aaron & Louise TANNER
93.  TANNER, Aaron				 23 Dec 1895-06 May 1949 
   Miss Pvt. U. S. Army WW I
94.  TANNER, Louise WASSON		 03 Sep 1893-16 Mar 1917 
   (1) wife of Aaron TANNER
95.  TANNER, Sadie Louise		 15 Sep 1903-08 Feb 1991 
   (2) wife of Aaron TANNER
96.  UNKNOWN, adult 
97.  ROBERSON, Margie TANNER 		 19 Jul 1924-23 Sep 1948 
   Wife of Woodrow ROBERSON
98.  UNKNOWN surname, Tracy Royce, Baby?	died...Aug 196?
99.  TANNER, Lorenzo Printiss"Print"07 Jun 1883-16 Jun 1945 
100. TANNER, Nancy Corean		 16 Apr 1885-12 Jul 1930 
   Wife of L. P. TANNER
101. COWART, H. Colon				   1890-1952
102. COWART, Ethel E. TANNER			   1892-1985 
103. LANDON, Floyd J., Jr.		 22 Nov 1935-21 Feb 1961 
   Michigan Sp 3 Hq & Hq 60 Inf. 
104. FINCH, Henry Donald 			   1950-1973 
105. STRINGFELLOW, Richard "Bosh"   24 Dec 1908-28 Jan 1987 
106. STRINGFELLOW, Lois Evelyn	 27 Jan 1897-08 Aug 1993
   "Evelyn" m.(1) Zalie Christian -(2) Bosh Stringfellow
 
ROW G  
107. TANNER, Mannie E.			 06 Mar 1888-10 Oct 1923 
108. UNKNOWN, adult grave		 No date 
109. TANNER, Charlie			 26 Apr 1880-04 Nov 1960 
110. TANNER, Anna V.			 14 Mar 1880-01 May 1950 
111. HINTON, Jesse T.			 04 Feb 1916-29 Sep 1984 
   Pfc. U. S. Army, WW II 
112. HINTON, Thomas				 30 Aug 1873-09 Apr 1921 
   Woodmen of the World, Magnolia Camp 143 Alabama 
113. HINTON, Sarah TILLEY		 18 Jul 1873-25 Apr 1951 
114. HINTON, Albert				 04 Nov 1904-12 Mar 1929 
115. HINTON, Sam				 05 Oct 1906-13 Dec 1970 
   MS Pvt 849 Guard SQ AAF WW II 
116. UNKNOWN, Child's grave	      No date
117. UNKNOWN, Child's grave		 No date
118. UNKNOWN, Child's grave		 No date
   Some of these unknown children may belong to Evelyn Tanner Christian Stringfellow.
119. TANNER, Missouri GIBSON		 16 Jun 1897-16 Jul 1926 
   (1) wife of James Garner TANNER 
120. TANNER, Inf of James & Missouri TANNER	No date
121. TANNER, James Garner, Sr.	 11 Feb 1891-06 May 1953 
122. TANNER, Fronie BULLOCK PARKER- 06 May 1903-27 Dec 1986       	-M. (1) ..?.. PARKER, (2) James Garner TANNER
123. PARKER, Valton F.			 20 Jul 1924-17 Mar 1946 
   Miss Pfc. 116 INF 29 Div WW II 
124. TANNER, David Eugene		 10 Jul 1956-14 Mar 1988 
125. PIERCE, William Burnett		 15 Jun 1963- Only date
   Son of Preston and Sarah PIERCE 
126. WARDEN, Myrtis HINTON		 12 Aug 1929-21 Nov 1985 
127. PIERCE, Ollie R.			 02 Apr 1904-19 Jun 1979
128. PIERCE, Essie C. TANNER		 23 Jul 1902-30 May 1981    
 
ROW H 
129. TANNER, Mrs. Ada	 		 02 Aug 1891-12 Apr 1964
130. TANNER, Leon				 10 Jun 1884-22 Jul 1952 
131. TANNER, Infant of Leon TANNER  No date
132. TANNER, Rose Etta HINTON		 29 Oct 1896-16 May 1975 
   (2) wife of "Buddy" TANNER
133. TANNER, M. P. "Buddy"		 10 Jan 1878-14 Jan 1971
134. TANNER, Maggie E.			 18 Oct 1882-28 Oct 1915 
-(1) wife of "Buddy" TANNER 
135. TANNER, Paul E.			 05 Dec 1904-08 Oct 1908 
136. TANNER, Inf of M. P. TANNER	 28 Aug 1914-19 Sep 1914 
137. TANNER, John W.			 05 Dec 1912-24 May 1933 
138. TANNER, Daniel E.			 01 Dec 1909-20 May 1965
139. HOWELL, Leonard Leon		 24 Dec 1897-08 Aug 1903 
140. TANNER, Fannie E.			 12 Sep 1879-17 Jul 1897 
141. UNKNOWN, wooden marker		 No date
142. UNKNOWN, wooden marker		 No date 
143. UNKNOWN, wooden marker		 No date
144. HINTON, Florence TANNER		 07 Apr 1897-15 May 1988 
145. HINTON, Eugene H.			 22 Apr 1902-23 Oct 1945 
146. HINTON, Inf of E. H. & F. T. HINTON  Only date - 1923 
147. BUTLER, Monroe Jefferson		 04 Jul 1928-15 Sep 1952 
148. YATES, John				 29 Nov 1920-29 Jul 1947 
   Pfc 411 Engr SP Shop Bn MS WW II 
149. YATES, Belle S.			 25 Dec 1894-18 Apr 1972
150. YATES, Clara Jean			 15 Jan 1935-29 Jan 1990 
151. YATES, Fred T., Sr.			 02 Jun 1928-06 Sep 1990 

ROW I 
152. TANNER, Clarence Wesley		 03 Nov 1895-26 Dec 1969
153. TANNER, Martha Jane			 06 Feb 1892-16 Nov 1972 
154. LUNDY, James Aaron			 02 Nov 1870-31 May 1932 
   Jackson Co Death Record: b. 25 Dec 1869 in Wilmer, AL
155. LUNDY, Annie TANNER			 15 Jun 1875-31 Aug 1932
156. LUNDY, Baby							  Died 1900
157. HINTON, Jesse				 22 May 1818-06 Apr 1900
-Mexican Soldier
158. HINTON, Susie M. HALL		 03 Jan 1844-07 Jul 1909 
   Wife of Jesse HINTON
159. MILLER, Ellen				 17 Jan 1877-11 Jul 1917 
160. UNKNOWN, grave- DAVIS? 		 No date
161. DAVIS, Effie, child			 No date
162. DAVIS, Vandy, child			 1907 - 1908 
163. DAVIS, Mitchell, child		 1915 - 1918 
164. UNKNOWN, Baby, wood marker	 No date 
165. BRYANT, Lillie Mae, child	 07 Oct 1911-05 Jan 1914 
166. BRYANT, Baby				 23 Jun 1919- 1 Jun 1919 
167. UNKNOWN, wood marker		 No date
168. UNKNOWN, wood marker		 No date
169. JACKSON, Artis Edward "Joe"	 10 Jul 1942-07 Apr 1990 
170. JACKSON, Nornal Edward		 26 Mar 1919- 8 Nov 1955 
171. JACKSON, Thomas Jefferson"Jeff"03 Feb 1877-26 Jul 1950 
172. JACKSON, Ida Belle TANNER	 26 Jun 1885-04 Apr 1957 
173. TANNER, Jack				 08 Aug 1914-18 Jul 1979 
174. TANNER, Naomi JACKSON		 08 Sep 1915-Living 
175. GRIFFIN, Bart Starr, Baby	 17 Dec 1965-08 Apr 1966 
   Son of Russell Griffin
176. GRIFFIN, John M.			 07 Jul 1914-24 Sep 1978 
177. GRIFFIN, Rosalie H.			 16 Nov 1915-Living 

ROW J 
178. TANNER, John W.			 22 Apr 1847-14 Mar 1922 
179. TANNER, Almedia DAVIS 		 died 12 Mar 1928
180. TANNER, Baby Frieda Gertrude	 25 Jul 1919-19 Nov 1919 
   Dau of Clarence W. & Martha Jane TANNER
181. TANNER, Clarence Provost child 09 Jun 1914-02 Jun 1916 
   Son of Clarence W. & Martha Jane TANNER
182. TANNER, Infant Twins 		 No date
-of John W. & Almedia TANNER 
183. TANNER, Baby Son	    No date-of John W.& Almedia TANNER 
184. TANNER, Rene				 No date
-Dau of John W. & Almedia TANNER
185. TANNER, Richard B.			 27 Mar 1852-03 Jan 1923 
186. TANNER, Sarah Jane			 09 Aug 1853-07 Jul 1896 
187. CANFIELD, Lizzie			 1880-1911 
188. TANNER, Adaline HINTON		 27 Jan 1856-17 Oct 1889  
     (1) Wife of J. M. TANNER, sister of Narsis  
189. TANNER, James M. "Madison" 	 d. 24 Nov 1925
190. TANNER, Narsis H. HINTON 	 07 Apr 1866-03 Apr 1953           (2) wife of J. M. TANNER, sister of Adaline
191. TANNER, Thomas				 14 May 1829-23 Jun 1899 
   Wife Martha is #223, this cemetery.
192. UNKNOWN, wood marker		 No date
193. HOWELL, Thomas W.			 26 Feb 1882-18 Feb 1912 
194. TANNER, Sherley			 16 Jun 1889-Nov 1907 
195. TANNER, Lewis				 13 Nov 1864-22 Aug 1933 
196. TANNER, Clonia PIERCE		 29 Jul 1870-31 Jan 1941 
   George Co. Death Record: d. 01 Feb 1941
197. TANNER, Eldridge W. "Coot"	 08 Sep 1913-17 Feb 1988 
198. TANNER, Lucille Parker 		 02 Aug 1915-14 Oct 1992
199. WARD, Bobbie Jean			 25 Apr 1935-01 Jul 1978 
200. THOMPSON, Monty Glenn "Bully"  25 Feb 1967-01 Jul 1978 
201. REED, Kimberly Dawn THOMPSON   29 Aug 1960-17 Sep 1982 
202. TANNER, Infant of Murdock & Carrie    No date
203. TANNER, Murdock			 07 Nov 1903-03 Dec 1951 
204. TANNER, Carrie				 21 Apr 1908-11 Jan 1992 
205. DAVIDSON, Rodger W.			 04 Jul 1967-16 Dec 1986 

ROW K 
206. HINTON, Hugh				 31 Dec 1858-26 Mar 1956 
207. HINTON, Margaret A.			 1857-1934 
208. TANNER, Perry Inf Son of C. TANNER	 No date
209. UNKNOWN, Square planter 			 No date
210. TANNER, Grace					 No date
211. TANNER, W. M.   died age 78 years   No date  
212. TANNER, MARANDA died age 25 years   No date
213. TANNER, Infant son of W. M. TANNER  No date
214. TANNER, Warda	died age 3 years     No date
215. TANNER, Infant of J. M. & N. TANNER Born & Died 189- 
216. TANNER, Infant of J. M. & N. TANNER Born & Died 1901 
217. TANNER, Infant of J. M. & N. TANNER Born & Died 1899 
218. TANNER, Infant of J. M. & N. TANNER Born & Died 1906 
219. TANNER, Infant of J. M. & N. TANNER Born & Died 1907 
-Babies of James Madison & Narsis HINTON TANNER
220. HOWELL, Dawson				 25 Dec 1896-11 Feb 1897 
221. HOWELL, Albert				 22 Jun 1880-11 Feb 1897 
222. TANNER, Simion				 21 Dec 1868-22 Jul 1898 
223. TANNER, Martha M.			 04 Aug 1831-24 Mar 1916
   Husband is #191, Thomas TANNER 
224. HOWELL, Frances Ellen		 04 Nov 1883-11 May 1907 
225. HOWELL, John Wesley			 15 Nov 1857-22 Feb 1908
226. HOWELL, Amelia Mary J. GARNER  28 Jul 1860-22 Apr 1936
227. TANNER, Calvin     Died age 48 years 11 mo-06 Dec 1906
228. TANNER, Mary PARKER			 25 Jan 1867-23 Sep 1946 
229. FURBY, Mrs. Edwina			 18 Jan 1886-29 Jun 1912 
230. FURBY, Huston E., Baby		 20 Apr 1912-31 Oct 1912 
231. TANNER, Movella			 29 Dec 1888-19 Apr 1918 
232. ADAMS, Waverly Mary			 Born & Died 25 Apr 1925 
233. ADAMS, Dale Hale			 03 Oct 1926-10 Oct 1927 
234. ADAMS, Ulmer June			 Born & Died 10 Feb 1931 
   Parents - C. Hugh ADAMS &  May L. TANNER
 
ROW L 
235. TANNER, Fannie				 19 Nov 1873-10 Mar 1960 
236. TANNER, A. W.				 15 Feb 1869-Feb 1926 
237. TANNER, Harlee				 21 Jan 1900-10 Oct 1925 
238. TANNER, Tallie, child		 12 Oct 1903-Apr 1910 
239. TANNER, Baby Mina			 17 Apr 1897-Feb 1901 
240. TANNER, Baby				 No date 
241. TANNER, Baby				 No date 
242. TANNER, Baby				 No date
243. TANNER, Baby				 No date 
244. TANNER, John M. "Madison" 	 27 Mar 1825-28 Oct 1878
245. TANNER, Grace A. WALKER 		 17 Jan 1824-18 Aug 1900 
246. TANNER, Missouria J.		 26 Oct 1859-22 Mar 1918 
247. HOWELL, Ida, Baby			 19 Aug 1889-26 Aug 1889 
248. TANNER, C. B., Baby			 19 Jan 1888-26 Jun 1888 
249. TANNER, W. W., Baby 		 22 Jun 1878-04 Jul 1878 
250. UNKNOWN Baby, stone			 No name or date
251. UNKNOWN Baby, Slab             No name or date 
252. UNKNOWN Baby, Slab             No name or date 
253. UNKNOWN Baby, Slab             No name or date 
254. UNKNOWN Baby, Slab             No name or date 
255. UNKNOWN Baby, Slab             No name or date 
256. UNKNOWN Baby, Slab             No name or date 
257. TANNER, Baby Son			 02 Mar - 27 Jun 1905 
   Son of J. E. & M. TANNER  
258. TANNER, Melissa       		 03 Jun 1876-27 Jun 1922 
259. UNKNOWN, Adult slab 		 No name or date 
   Is this Joseph E. TANNER-born 22 Jan 1869?
260. PIERCE, Mrs. Maggie TANNER     died 1922 
261. BRYANT, Infant?  Worn, concrete marker, hard to read
262. BRYANT, Infant?  Worn, concrete marker, hard to read 
263. BRYANT, Infant?  Worn, concrete marker, hard to read 
264. DICKENS, Frank E.			 05 Sep 1902-24 Mar 1959 
265. DICKENS, Vol				 14 Feb 1901-Apr 1924 
266. DICKENS, Robert Prince		 17 Jan 1908-10 Jul 1950 
267. MCNEELY, Christine			 11 Aug 1905-11 Sep 1960 
268. DICKENS, John Warren		 03 Oct 1894- 24 Mar 1961
269. UNKNOWN, Infant slab		 No name or date 
270. UNKNOWN, Infant slab		 No name or date 

ROW L-a 
271. Unmarked -JACKSON, Mrs. Jack   No date
272. JACKSON, Jack 				 Died age 68, 30 Nov 1945
273. TANNER, Baby "Mamie's Baby" 	 No date
274. TANNER, Mamie GRIFFIN	      20 Nov 1888-06 Apr 1907 
   Wife of B. B. TANNER
275. GRIFFIN, Racheal			 Died age 72, 09 Jun 1923
276. GRIFFIN, Arch M.			 26 Mar 1853-13 May 1933 
277. GRIFFIN, Pauline			 18 Nov 1878-24 May 1927 
   Wife of W. M. GRIFFIN 
278. GRIFFIN, Cammie			 10 Apr 1913-17 Sep 1914 
279. PARKER, Lillian			 18 Oct 1906-16 Mar 1928 
280. GRIFFIN, W. M.				 14 Jan 1882-27 Jun 1964 
281. GRIFFIN Rosie				 1882-17 Mar 1927 
282. GRIFFIN, David, Baby Son		 Died 27 Jun 1970 
283. GRIFFIN, James Benjamin		 06 Jul 1919-30 Mar 1973 
284. GRIFFIN, Maggie Rea			 23 Aug 1920-08 Dec 1982 
 
ROW M 
285. STRINGFELLOW, Lois M.		 15 Jun 1898-19 Feb 1960 
286. STRINGFELLOW, Ernest W.		 16 Aug 1893-19 Oct 1977 
287. UNKNOWN, Small marble marker 
288. TANNER, Infant 			 Born & Died Mar 1896
-of Mr & Mrs. Alfred TANNER 
289. DAVIS, Eugene H.			 19 Jun 1876-17 Apr 1904 
290. DAVIS, E. W.				 05 Feb 1848-17 Mar 1937
291. DAVIS, Louisiana TANNER		 21 Jan 1850-19 Mar 1904 
   Wife of E. W. DAVIS 
292. TANNER, Thomas J.			 28 May 1862-08 May 1871 
293. TANNER, Laura E.			 26 Apr 1864-29 Apr 1869 
294. TANNER, Infant daughter 		 No date
-of J. M. & G. A. TANNER 

ROW N 
295. MURPHY, Alvin				 10 Sep 1868-27 Sep 1937 
296. MURPHY, Sarah A.			 25 Dec 1867-26 Jul 1945 
297. TANNER, Alice, "Aunt"		 22 Apr 1852-21 Apr 1922 
298. TANNER, Martha				 06 May 1832-04 Aug 1892 
299. TANNER, Valentine			 14 Feb 1818-03 May 1891 
300. MOODY, Thomas				 03 May 1881-09 Jun 1890  
301. TANNER, Infant Daughter 		 Died 01 Oct 1863 
   of Valentine & Martha TANNER
302. TANNER, John W. 			 Died age 65, 16 Mar 1856
   Oldest marked grave in cemetery
303. TANNER, Mary 				 Died age 78, 17 Apr 1873
   Wife of John W. Tanner 
   Hugh old cedar tree between foot markers of these graves.
304.  UNKNOWN, broken piece of cement block in ground as if to mark a grave, next to Mary Tanner, under cedar tree. 

305. BARKMAN, Infant Son			 30 Jan 1897-02 Aug 1897 
   Son of Elisha & Balsora ELY BARKMAN 
   Parents are buried in Rosedale Methodist Church Cemetery
306. JACKSON, Ed 				 25 Dec 1856-13 Mar 1913 
307. UNKNOWN, Broken pieces of concrete block to mark head & 
     foot.


---









To Go Back To Home Page








---