---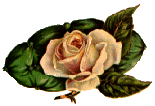 Ambrose Stansberry
---
Ambrose Stansberry was born about 1817 in North Carolina. He married Mary Jane Ivins, born 1825 TN. They were married in Knox Co. TN., 24 August, 1841.


They had at least seven children.


1. John Wesley Stansberry born 1842 TN
2. Richard Stansberry born 1844 TN
3. Elizabeth Stansberry born TN.
4. Sarah C. Stansberry born TN.
5. Lucinda Stansberry born TN.
6. Eliza Stansberry born TN.
7. Monroe Hutchison Stansbery, born 1853 TN.

---
Richard Stansberry
Son of Ambrose
Richard born 1844 TN. first married Nancy Bryant and second Mary Kinyon, and third Oma Hendrix.

It is not known just when Richard removed from TN, and went to Texas. It was before 1881 as he married 15 December, 1881 to Mary Kinyon in Grayson Co. TX.

In 1891 Grayson Co. TX., Richard married for the third time to Oma Hendrix. She was born February, 1871 in Missouri.

The only known children of Richard were from the third marriage.

This is about the time the spelling of the name changed from Berry to Bury.

1. Clyde Stansbury born August, 1883 TX.
2. Sherman Stanbury born 22 March, 1885 TX.
3. Pearl Stanbury born January, 1892 TX.
4. Roy A. Stanbury born 17 December, 1892 TX.
5. Lillie M. Stanbury born August, 1894TX
6. Harry Stanbury born June, 1897 TX.
7. Carrie Stanbury born June 1897 TX

If you have any information on this family, I would appreciate hearing from you.

---

To Go Back To Home Page


---