---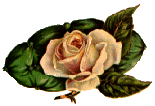 West Sheffield
Revolutionary Soldier
West Sheffield was born 13 December, 1747 and died 22 September, 1830 in Brantley, GA.

West has been tagged as the son of John Sheffield of Duplin Co. This may or may not be true. This line is being studied.

West was a Revolutionary Soldier and served as a Pvt from either Wayne Co. GA., or Duplin Co. NC. and was granted Land Bounty for his service. There are references for both. He is listed in the 1820 and 1830 Federal census of Wayne Co. GA.

West married in Wayne Co. GA., 4 December, 1775 to Susannah Sherrod, who was born 11 October, 1754 probably NC. Susannah died in 1802 in Wayne Co.

From family records some children were born in Beaufort Co. South Carolina, a County that is located on the State line of Georgia and South Carolina, while some children are listed born in Wayne Co. It is doubtful that West kept moving across the State line. The children were probably born in Wayne Co., Since this is the location of where West and Susannah married and where West died. He probably never moved from the first location where he got his land patent.

After the death of Susannah, West married Elizabeth Randall and had two children by her. West and Susannah were the parents of at least eight children.

The Tison Bible list Sidnah marriage to Job, but does not give any family history on the Sheffields.

1. Sidnah Sheffield, born 22 November, 1776 GA., married Job Tison
2. Aaron Sheffield, born 27 October, 1779 Wayne Co. GA.
3. Sherrod Sheffield, born 13 March, 1782 GA. died 14 October, 1838 Glynn Co. GA.
4. Bryant Sheffield, born 22 November, 1784 Wayne Co. GA.
5. Plinty Sheffield, born 31 October, 1787 GA. died 6 August, 1856 Thomasville, GA.
6. Flora Sheffield, born 5 December, 1790 GA., married William Adkins
7. Catherine Sheffield born 11 April, 1793 GA., died 1853 MS. Married (1) Ignatius Grantham and (2) William Seaman

Children of West and Elizabeth Randall Sheffield are:

8. Randall Sheffield, born 31 August, 1798 GA. died in his 20's
9. John Sheffield, born 6 May, 1804 GA married Sarah Ann Cook, born 20 February, 1806 SC.

---
Pliny Sheffield
Son of West & Susannah S. Sheffield
Plinty was born 31 October, 1787 in Beaufort, South Carolina. He died 6 August, 1856 in Thomasville, GA. in Thomas Co.

Plinty married 26 February, 1824 in Telfair Co. to Mary Hill Mitchell born 29 August, 1807 in Oglethorpe, GA., and died 29 October, 1863 in Thomasville. Daughter of Nathaniel R. Mitchell and wife Temperance Jordan

Plinty is listed on the 1850 census of Thomas Co. on page 33 and list his age as 62 years and Mary's age as 42.

1. Susan Mitchell Sheffield, born 30 January, 1825 died 28 February, 1867 Thomas Co. GA. She married 28 December, 1843 in Thomas Co. to Richard W. Heeth
2. Martha T. Sheffield, born 11 July, 1826 GA. married noah Parramore
3. Sarah Sheffield born and died 1828
4. Mary Hill Sheffield, born 23 September, 1829 married 25 December, 1851 Thomas Co. to Wm C. Bandy
5. Eliza Emily Sheffield, born 29 September, 1831 married 14 September, 1853 to Wm C. Bandy. It appears this is the same William that married Mary Hill. Did Mary die shortly after marriage?
6. Nathaniel West Sheffield, born 1834 died 1847 Thomas Co. GA.
7. Julia Sheffield, born 10 July, 1836 died 1851
8. Pliny Sheffield, born 15 February, 1839 died 29 January, 1908. He married Mary R. Hunt.
9. Robert Sherod Sheffield, born 1850 died at 5 years
10. John Sheffield, born 1847 died 1852 Thomas Co. GA.

---
---
John Sheffield
Son of West & Elizabeth Sheffield
John Sheffield born 6 May, 1804 in Wayne Co. GA., he died 14 December, 1883. He is the son of West and his second marriage to Elizabeth Randall

John married 20 October, 1825 to Sarah Ann Cook born 20 February, 1826 SC., and died 26 June, 1895. Daughter of George and Mary Cook

Their Children are:

1. Elizabeth Sheffield, born 6 October, 1826, died 28 May, 1911 married Archibald Edwin King son of James and Margaret O'Neil King and grandson of John King.

2. Mary West Sheffield born 18 February, 1828 and died 27 December, 1862. She married John M. King brother to Archibald who married Elizabeth.

3. Sarah S. Sheffield born 5 December, 1829 GA., died 31 May, 1862. Married Louis Holzendorf 1817-1879

4. Flora Eliza Sheffield, born 21 December, 1831 married John Owens

5. Georgia Jane Sheffield, born 6 May, 1833 GA., married Gideon Mallette
6. Satilla Sherod Sheffield born 15 March, 1836 married Thomas Cushing
7. Sylvania Sheffield born 22 July, 1837 married John D. Jones
8. Isabelle Octavia Sheffield, born 22 September, 1838
9. Novenia Sheffield, born 23 April, 1840 married Henry J. Roddenberry
10 Camden Mason Sheffield, born 1 December, 1841 married 3 times
11 West Randall Sheffield born 9 August, 1843, died 1859
12 Elnora Sheffield born 10 August, 1845 married E.D. Clarke

---

To Go Back To Home Page


---