---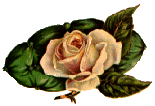 Captain Isham Sheffield
Rev Soldier of Duplin Co.
The Ishams of Duplin Co. and of Moore Co. North Carolina.

This Isham is the 1750 Duplin Co.

There were two Ishams that was in Duplin Co. the same time frame both were Revolutionary Soldiers from Duplin. One Isham born 1750 the other 1760. Then add a third Isham from Moore Co. son of John, but he was younger than the Ishams of Duplin.

The Isham of Duplin 1750 can be proven by his grandson, Thomas Armstrong's letter and seperated from the other two Isham's.

Isham 1760 is the son of John of Duplin, he can be seperated from the other two Isham's when he conveyed a deed to William Grady in Laurens Co. GA., in 1815. This land was in Duplin Co. and is land John Sheffield left his named children in his will and names William Grady to receive equal share and the son of my wife Elizabeth. Only Isham, son of John could convey this land of John Sheffield of Duplin to William Grady. Placing this Isham of 1760 in Lauren Co. GA., to be the son of John of Duplin. The other Isham 1750 had already died by this time. Both Isham 1760 and William Grady both were living in Laurens Co. GA., at the time this deed was conveyed. Deed book D, Laurens Co. GA.

This much is known and can be documented.

First See the letter that Thomas Armstrong wrote in 1867 about his family naming his grandfather as Isham Sheffield and where he lived.

Note in his letter he stated that his parents married five miles below Hallsville (Duplin Co) and within one mile of the place where Uncle Lincoln Sheffield died in 1863. This "PLACE" once belonged to my grandfather, Isham Sheffield. This Thomas Armstrong is the one mentioned in the Court records of Barbara and Isham Sheffield as being a GRANDSON, Thomas.

Isham Sheffield born 1750. He lived in Duplin Co. and served in the Revolutionary War with the N.C. Militia. He was a Captain and served under Colonel James Kenan and is listed on June, 1779 Militia Roster. Isham died a prisoner of war at Smithfield, NC., in the middle of the the year 1781. He was a merchant Soldier.

He married Barbara Boney in 1773 in Duplin Co., and had two children

Lincoln Sheffield and Mary Sheffield

The following was taken from Court Records in Duplin Co. N.C.

Isham died when the children were minors. James Gillespie, was formerly appointed guardian to Lincoln Sheffield according to the Court records dated April, 1792, states that he had none of the property in his hand belonging to Sheffield. Edward Armstrong was appointed guardian to Lincoln Sheffield, orphan of Isham Sheffield, dec. he gave bond of $500.00 ordered he take possession of Estate of said Lincoln Sheffield.

Land Patents Book 22 dated 22 January, 1773 in Duplin Co. reveal that Isham Shuffle received 50 acres in Duplin on the East side of Maxwell Swamp, opposite Shuffles home plantation. On the same date ONE Isham received 100 in Cumberland on Carvers Creek.

Barbara had married Robert Dickson, by the 1790 April Term in Duplin. The following was of record. If the child my wife Barbara is now with should be a male child he is to share all my land with my sons Edward and Robert. Barbara was to receive the plantation during her widowhood. If any of his sons were to die without heir their part is to go too my son Edward; also named are my stepchildren, Lincoln and Mary.

Barbara apparently married at least three (3) times. Isham Sheffield, (2) Major Robert Dickson, (3) Dr. John Wilkinson.

In 1827 term of court is found. Barbara Wilkinson, and list her son, Lincoln Sheffield, that he should receive negro Maria and her two children, Lot and Sam, and names personal items. Also mentioned are; son, William Dickson, grandson Thomas Armstrong. My kitchen furniture and stock sold; and the money equally divided between Lincoln Sheffield, Susan Hooks, William Dickson, and the children of Edward Armstrong.
Extr. David Hooks
Witness; David D. Bunting, William Hodges

Only Mary and Lincoln are mentioned in Court Records of Isham Sheffield and of their step-father, Robert Dickson. Barbara mentions her son Lincoln and grandson, Thomas Armstrong, son of Mary and Edward. No other children are mentioned.

Barbara Boney Sheffield, died 20 April, 1827 at the home of her daughter, Susan Hooks then living on bear swamp near Faison's depot. Susan was from Barbara's second marriage to Robert Dickson. Susan married Colonel David Hooks.

1. Lincoln Sheffield born 9 April, 1775 Duplin Co.
2. Mary Sheffield born 7 July, 1778 Duplin Co. married Edward Armstrong.

---
Lincoln Sheffield
Son of Isham Sheffield
Lincoln Sheffield born 9 April, 1775 Duplin Co. and died 10 August, 1863 in Duplin Co.

He married JennieGOFF, daughter of John Goff Jr. of Duplin Co. and of Telfair Co. GA. Jennie was born 10 March, 1776 Duplin Co. and died 15 July, 1831. Both Lincoln and Jennie are buried in Sheffield cemetery in Duplin Co.

After the death of Jennie, Lincoln married Catherine McGowan born about 1800 and daughter of William McGowan and Mary Pearsall. They had two daughters, Elizabeth and Martha Sheffield

Children of Lincoln and Jennie are:

1. Jennie Sheffield, born about 1800 NC
2. Catherine Sheffield, born about 1804 NC
3. Ann Jane Sheffield, born about 1810 NC
4. John Boney Sheffield, born 10 August, 1818 and died 9 February, 1881 Duplin Co. He married Margaret Hart 1821-1887. They had son:

Lincoln LaFayette Sheffield born 1 May, 1855 died 8 February, 1924. He married Lucy Jane Rouse, born 1855 died 1929


5. Elizabeth Sheffield born 1842 married Jacob Edwards
6. Martha Sheffield born 4 April, 1844 died 25 March, 1912 married William H. Sloan


---

To Go Back To Home Page


---