---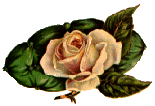 Sons of Isham 1760
And Family
---
Isham Sheffield 1760 left his will in Early Co. GA. dated 1827. He named his sons as: John, Robert W W., West, Drew, Isham R., and Arthur.
---
John Josiah C Sheffield
Son of Isham 1760

John Josiah C Sheffield son of Isham 1760 was born 1806. He married Lucretia Studstill who was born 1807. She was the daughter of Hustus Studstill Jr. and Rachel Sirmans of South Carolina

Children of John Sheffield and Lucretia Studstill are:

1. John Josiah C Sheffield, Jr. born 1837. He married Rebecca.
2. Isham H. Sheffield, born 1844 GA. Was a Confederate Soldier. He married Mary Ann, born 1850.

3. William S.H. Sheffield born 1845

---
Isham R Sheffield
Son of Isham 1760
Isham R. Sheffield, this Isham can be seperated from the other Ishams with the initial "R" and will be referred to as Isham R. son of Isham of 1760.

Isham R. was born 5 March, 1815 in Early Co. GA., and died 30 August, 1884 in Early Co. He is buried in Shephard Cemetery in Miller Co.

Isham R. married in Early Co. GA., to Martha Rice Lane the 6th of June, 1833. Martha the daughter of Joseph Lane and wife Sarah Rice was born 22 February, 1819 in North Carolina and died 4 March 1901 in Miller Co. GA.

Isham R. is listed on the 1850 Census of Early Co. GA. as being a farmer and 35 years of age. Martha is listed as 31 years of age. Also listed are six children and James Heathcock, a laborer.

Children of Isham R. and Martha R. Lane Sheffield are:

1. Isom O. or Isom Otis will be referred too as Isham O. born 8 June, 1834 Early Co. GA. See bottom of this page
2. Joseph born 3 February, 1837; married Rebecca Roberts, daughter of Charles and Mourning Bush Roberts
3. Augustus born 1842 Early Co. GA
4. Elizabeth J. born 1846 Early Co. GA
5. Martha M. born 1848 Early Co. GA
6. Madison B. born 1850 Early Co. GA
7. John Y. Sheffield born 25 February, 1852 m. Lou Rooks
8. Mary Lucretia Sheffield born 17 January, 1854 married Benjamin T. Tiner
9. Chloe Louisa Sheffield born 01 November, 1856
10 Sarah Rachael Nancy Sheffield born 20 May, 1858 married Warren A. McDonald

---
Drewry Sheffield
Son of Isham 1760
Drew was born in 1812 GA. and died 1836 in Early Co. GA. He married Patience Fulgham about 1830.

In 1836 The Indian had gone on a warpath in Lee and Stewart Counties and were moving south. Word was sent out for help and Drew Sheffield went. He was shot by Indians using arrows near Fort Gaines, Georgia and brought back to the James Bush home near the Cuba Community in Early Co.. Drew was placed in the "front room" where he died a few days later. They could not stop the bleeding. The James Bush home was built like a fortress. Made of 12 inch square logs and 2 story. He was buried in May's Cemetery in Early Co.

An Inventory and appraisal of Drew's estate (Will Book A., Pages 261,262,263, recorded Jan.16, 1836.) Assets were appraised at $933.73 and 200 acres of land. William S. Bush was appointed guardian of orphan Drewry/Drury. These orphans can be found in the 1850 census living with Isham R. Sheffield.

Patience is listed in the 1850 Census of Early Co. GA. Listed in the household with her are two children. Hope and Eliza J.

The Sheffield relatives in Miller Co. state that Isham R. and Martha took in the orphan children of Drew. This may be true as the oldest son, Alvis is listed on the 1850 census with his Uncle. Since Isham R. and Patience the widow of Drew live next door to each other, the children could easily be listed under their Uncle household. One can see from the census that there are two families in the household of Isham R.

Since Drew died in 1836, who are the other children listed?

1. Alvis C. Sheffield, born November 07, 1834; died November 11, 1923 in GA.
2. Drewry Sheffield born 1835, died age 15
3. Elinor Sheffield born 1840
4. Priscilla Sheffield born 1842
5. Thomas Sheffield born 1845
6. Hope Sheffield born 1843
7. Eliza J Sheffield born 1846

Alpheus (Alvis) C. Sheffield son of Drew married Arkansas Bush, daughter of James C Bush and Mary Carraway.


Children of Alpheus Sheffield and Arkansas Bush are:
A. Amos W. born 25 November, 1853; died 5 June, 1928. Buried at Flat Creek Cemetery.
B. Dennis Judson born 15 December, 1858; died 6 September, 1928. Buried at Flat Creek Cemetery.
C. Drew G. born 1859
D. Eugene A D, born 6 May, 1859
E. Euzema O. born 6 May 06, 1859
F. Albert Iverson, born 1860
G. Henry Radford born 6 January, 1862. Married Rebecca Kirkland his Aunt, daughter of Armanda Bush & John J Kirkland
H. Leonis born 1863
I. Chloe R. born 4 June, 1866; died March 28, 1956. Buried at Flat Creek Cem.


---

Robert Winn W Sheffield
Son of Isham 1760




Robert Winn Sheffield was born 4 July, 1808 GA., and died 15 November, 1894 Early Co. GA.


He married 23 November, 1827 Early Co. to Mary Brown Mosley, widow of Joel Wm Mosley who died in 1825. Mary was born 17 August, 1803 GA., and died Christmas Day 1892 in Early Co. GA. Daughter of Jesse and Delilah DeLaney Alston Brown.


Their children are:


1. Mary Jane Sheffield born 25 January, 1832; died 16 September, 1926. She married 25 January, 1850 to Drew M. Roberts, son of Drewry and Chloe Golightly Roberts.


2. Walter Colquitt Sheffield born 13 May, 1842 married Mary Ann Howard and Nellie "Nannie" Taylor


3. Della C. Sheffield b. ? died 1885


4. Robert W. W. Sheffield born 1828 married Lucretia Hair


5. Narcissus Sheffield born 24 June, 1835; died 23 February, 1914 Early Co. She married Brinkley Chancy, son of solomon.


6. Harriet Sheffield born 1837 died at age 3

---
William Wesley Sheffield
Son of Isham 1760
Wesley was born 20 May 1819 in GA. and died 1878 in Navarro Co. Texas.

He is listed on the 1850 Census of Early Co. GA. and moved to Texas after 1850 and before 1853. Navarro Co., does not list any Sheffield families in that County in 1850 Census. Which one can believe that Wesley was one of the first Sheffield to move into Navarro Co. TX

He married 8 July, 1841 in Early Co. to Elizabeth Widner born about 1823 in South Carolina.

Children of West Sheffield and Elizabeth Widner are:

1. Augustus M. born 1843 GA
2. Mary C born about 1846 GA
3. Catherine F born about 1847 GA
4. Joseph W born about 1849 born GA
5. Thomas J. born about 1853 TX
6. Cloey born about 1855 TX
7. J. F. born about 1856 TX

---
Arthur Sheffield
Son of Isham 1760
Arthur Sheffield born 1810 GA., and died 14 July, 1871 in Early Co. GA. He died two years prior to his mother's death. Elizabeth the mother lived with Arthur after 1850 and probably lived with the son until his death. At this time the mother went to live with her daughter Chloe and died in her home.

It is not certain if Arthur ever married. However, the 1850 Census of Early Co. list a Rody age 30 in his household. No known children

---
Isham Otis Sheffield
Son of Isham R Sheffield
Isham O. Sheffield was born 8 June, 1834 in Early Co. GA. He died 14 November, 1885 in Miller Co., and is buried in Roberts Cemetery.

Isham O. married 30 September, 1852 in Early Co. to Mary Roberts born 21 January, 1837 GA., and died 02 May, 1913 Miller Co. Mary is the daugther of Charles G and wife Mourning Bush Roberts. There are several Sheffield/Bush family ties and the Bush families will be included in many of these Sheffield families and will be linked to the Sheffields to show that connection.(More to come on this family)

Isham O. was a Civil War Veteran. He enlisted as a private in Co. E. 1st Regiment, 1st Brigade, Georgia State Troops 8 October 1861. Roll dated 8 April 1862, last in file, shows him present. Mustered out April 1862. Enlisted as a private in Co. E. 55th Regt. GA Infantry 3 May 1862. He was captured at Cumberland Gap, TN., 9 September 1863 and was paroled at Camp Douglas, Illinois and forwarded to Point Lookout, MD for exchange 20 February 1865. Admitted to Wayside Hospital at Richmond, VA., 21 March 1865. He was furloughed for 60 days 28 March 1865.

On Saturday, 11 October 1997 approximately 50 descendants and friends gathered at the Roberts Cemetery on U.S. Highway 27 North, Colquitt, Miller County, Georgia for a grave marker ceremony in memory of Private Isom O. Sheffield. The Sons of Confederate Veterans were in charge of the ceremony. The Early Volunteers in authentic uniform served as Post Honor Guard and conducted the honors and salutes, both 21 gun and final.

Glenn Sheffield, great grandson, was master of ceremonies and gave the family recognition. Battle flags were presented to descendants, Lois Sheffield Davis and Dorothy Grimsley Newberry.

His burial plot was refurbished and his headstone was cleaned and polished the first part of 1997. A committee was formed to raise the necessary funds for the plot improvement in late 1996. Denver L. (Mac) Sheffield and Iva Davis Rutledge co-chaired the committee and the descendants of Joseph A.J. Sheffield provided the money for the work.

The burial plot also includes the following family members: Martha Rice Lane Sheffield, Mary Lucretia (Molly Lou) Sheffield Tiner, B.T. Tiner, Mary Roberts Sheffield, Martha S.J. Sheffield, Mary F.V. Sheffield, Lula M. Sheffield, Burrell R. Sheffield, Joseph A.J. Sheffield, Margarett Ann Scott Sheffield, Mary Lou (Lula) Sheffield, Willie Sheffield, Robert Sheffield, Connie Sheffield, Evelean Sheffield and Lester Lee Williams. All headstones were cleaned and polished. New coping was placed around the entire plot and one headstone was replaced.

The Sheffield burial plot looks more dignified and the descendants can be proud of what was accomplished in a short time. This was a tribute in loving memory of our Sheffield ancestors. IDR 1997

---
The children of Isham O. and Mary R. Sheffield are:


1. Mary Catherine Sheffield born 12 July, 1853 married William M. Easom
2. Joseph Andrew Jackson Sheffield, born 8 February, 1857 married Margarett Ann Scott
3. Charles William Sheffield, born 19 January, 1858 married Nancy Davis and Nellie Mock
4. Isom (Isham 1860) was born 6 October, 1860 and died 6 February, 1861
5. Henry Kendrick Sheffield, born 31 May, 1864 married Corrine Kirkland
6. Mourning Jennie Sheffield, born 21 June, 1866 married John R. Davis (2) James Thomas Mock
7. Victory Lula Sheffield, born 17 November, 1868 married Thomas Brantley Duce
8. Robert Lee Sheffield, born 28 July, 1871 married Malinda Sally Williams
9. Burrell R. Sheffield, born 18 August, 1872; died 16 July 1873, twin to Sarah
10 Sarah Sheffield, born 18 August, 1872 married J.L. Johnson
11 Viney Alice Sheffield, born 27 September, 1876 married Jesse Lane Mock.


Many of the families listed on this page either by blood or by marriage are buried in Roberts, Flat Creek, Primitive Union or Esom Family Cemetery.

---

To Go Back To Home Page


---