---
---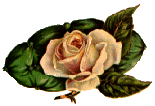 Richard Roberts
Richard Roberts, was born about 1710 believed VA. and died about 1772. The name of his wife is now known, but a researcher, Tom Roberts believes it is possible she could be Elizabeth Montgomery, and probably correct, since the first son was named Montgomery. Can anyone help with this family?

Eight known children.

1. David Montgomery Roberts born 1745 VA.
2. Willis Roberts married Ascenith Alexander.
3. Shadrack Roberts died about 1805 married Dilly.
4. Celia Roberts married 1808 Granville co. NC. to Simon Parish.
5. Jesse Roberts
6. Jane Roberts married a Mr. Wharton
7. Lydia Roberts married William Bridgens
8. Joseph Roberts born 1750 NC.
9.
---
Joseph Roberts
Joseph Roberts born 1750 Granville Co. North Carolina. He died 1805 in Columbia Co. GA. Joseph was a Revolutionary Soldier serving from his home State. He is listed in the Rev. Patroits book volume 3 as being buried in Greene Co. GA.


He married Winifred Eppinger, daughter of John and Barbara Mayers Eppinger. Winifred was born 1 July, 1763 in Savanna, GA. Eight known children.


1. John Roberts married Judah.
2. James Roberts married a Patty ?
3. Josiah Roberts.
4. Wiley Roberts married 2 October, 1809 Columbia Co. GA. to Nancy Jones, then Elizabeth Sherman Ship.
5. Elizabeth Roberts, married James Culbreath
6. Ann Roberts married James Culbreath
7. Jude Roberts married a Ms. Mims
8. Richard Roberts born about 1776.

---
Richard Roberts
Richard Roberts born about 1776 and died before January, 1847 in Jackson Co. MS. when his heirs sold land to Madelin Phoal Cumbest. Richard was married twice. First to Polly Bass in Oglethrope Co. GA. and second 13 September, 1804 to Sarah "Sally" Baker.


Sally is listed as the widow of Richard in the sale of land in 1847. Sally was born 1787 in GA. and lived to be 91 years old, dying in 1868 in Mobile, AL.


Richard Roberts had a land grant # 27 in Jackson Co. MS. this being the same land his heirs sold. Not all of the children of Richard and Sarah's are known.

1. James Roberts, born 1805 GA. married Mary Ann Goff.
2. Thomas Jefferson Roberts, born 1811 in GA. Married Sophia Miller.
3. William Roberts, married Susannah Miller, sister to Sophia.
4. Clarissa Roberts married Willis Deakel
5. Mahala Roberts , born 1829. Married John Warren Moore
6. Bathics Roberts married James L. Baker, her 1st cousin.
7. Austin Roberts, born 1821 MS.
8. Exer Roberts, married Matthew Carter


All of the named above are listed as heirs of Richard Roberts.

---
James Roberts
James Roberts born 1805 GA. married Mary Ann Goff, born 17 January, 1812 South Carolina and the daughter of Lewis Price Goff, and the grand daughter of William Goff and wife Sabra Mathis Goff. This family history has been published in the second Goff volume by Myself, Melba Goff Allen.

James Roberts is named in his father estate settlement as a heir. James and Mary Ann had at least thirteen children. All were born in Jackson Co. MS.

1. Lewis Roberts died in the Civil war.
2. James Garner Roberts, 5 June, 1832 died 26 November, 1910.
3. Louise Roberts, born 1833 died 1878 from yellow fever. She married Charles Havens.
4. Malinda Roberts, born 13 November, 1836 and died 18 December, 1872. Married Griffin Carter.
5. Irvin Roberts, born 10 August, 1838, died 7 April, 1915 Jackson Co.
6. Wiley Roberts, born 1840 married Susan Lyons.
7. Ellen Roberts born 1841 married John Carter, son of William and Ann Goff, sister to Lewis Price Goff.
8. Alfred Roberts, born 1846 married Burissia Tucker.
9. Almyra Roberts, born 1848 married Edward Taylor.
10. Lyman Roberts, born 1850, died 1920. He married Lou Tucker, and second Mittie Carter.
11. Missouri Roberts, born 1852 married John Graham.
12. Mary Jane Roberts, married Rev. J.H. Havens.
13. Thomas Quitman Roberts, born 12 September, 1855 Vancleave, died 1 November, 1910. He married Angeline Ethelda Lyons, born 10 April, 1858 and died 1 March, 1941. Eleven children.

---
Austin Roberts

Austin Roberts, son of Richard was born 9 November, 1821 MS., and died 26 September, 1864 near Marrietta, GA., and is buried there.

Austin is listed on the 1860 Census of Mobile Co. He married Sabra Ann Goff who was born about 1823. Her death certificate states she is the daughter of William Goff Jr. and Noami Carter. Sabra died 6 November, 1913 in Alabama and is buried in Bayou La Batre.

Their children are:

1. Mahale E. Roberts, born 2 June, 1842 married Theopilus Tanner
2. Irene Roberts, born 17 October, 1845 MS.
3. Thomas Price Roberts, born 24 May, 1847 MS.; married Mary Emma Clark
4. Christopher Roberts, born 15 November, 1850 MS.
5. John Warren Roberts, born 24 September, 1852; married Rosline Hamilton
6. James Garner Roberts, born 22 January, 1854; married Annie Scarbrough
7. Geneva Roberts, born 10 August, 1858; married William Harris Hamilton
8. Wiley Patterson Roberts, born 20 November, 1860; died 1947; married Anna Bell Carter 1862-1934. Both buried at Oddsfellows Bayou La Batre, AL.
9. Emma Evangeline Roberts, born 6 August, 1663; married Chesley Leon Goff


To Go Back To Home Page


---