---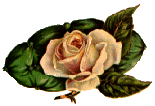 BRYANT C. RICE
And Descendants
---
Bryant Columbus Rice was a Methodist Minister. He was pastor of the Red Creek Methodist Church located on the west side of the Pascagoula River. He was born 1817 in South Carolina. Bryant is not listed in the 1850 Jackson Co. Census, so he moved to the area after 1850.


He was married two times. His first wife, Mary "Polly" might have died young. There was two chidren from this marriage which was in SC, since the two children were born in that State.


Bryant C. married the second time to Nancy Bernety Goff. She was born 25 December, 1842 in Jackson Co. and died after 1900. She is buried in Reorganized Latter Day Saints church in Escatawpa where she was a member. Nancy was the daughter of David and Marilla Pickett Goff.


David's grave hold no marker, and believed he is buried on Rice Bluff in Vancleave.


By the first marriage there were two known children, and by the second marriage to Nancy there were five known children and mabry one more, a daughter, Annie who married a Mizelle.


1. Susan Ann Rice born 1836 South Carolina and died 1915 in Harrison Co. MS. She married James M. Entrekin, 1841 MS.


2. Jessie Rice born 1841 South Carolina and married Sarah Havens. They had no children.


3. Ellen Marilla Rice born 28 April, 1871 MS., died 1935. She married Simeon Pierson Holden, born 1869 and died 1947. They had about eight children.


a. Joseph Melvin Holden born 1892 MS
b. William Riley Holdlen b. 1894 Ms m. Mary Etta Parker and Agatha Roberts
c. Linda Holden b. 1896 m. Mr. George
d. Simeon L. Holden 1904 m. Ms. Roberts
e. Euncie Holden 1907 m. Pliny Havens
f. Maggie Holden 1910 m. Major Overstreet
g. Annie Lee Holden born 6 February, 1902 and died 17 October, 1990 in Pasadena, TX. She married Howard Calhoun Flurry, born 29 October, 1899 and died 26 April, 1976 Pasadena, TX. They had one daughter, Ona Mae Flurry, (private)


4. Robert L. Rice, born 1875 Escatawpa, MS. died 1907. Married Delia Porter.


5. Sarah Jane Rice, born January 1879 Escatawpa, MS. died 1904. She married Heman Edward Young. Both are buried in the Reorganized Latter Day Saints Church cemetery. Two children.

a. Rev. Morris Young m. Clyde ? No children reached adulthood.
b. Mary Louella Young, born 7 March, 1898 Escatawpa, MS. died 28 August, 1978 Moss Point, MS. She married Norman Joseph Allen.

6. David Mack Rice, born 1883 Escatawpa, MS. died 1949. Married Cora Estelle Rogers.
7. Bernety Nettie Rice, born 14 February, 1885; died 20 January, 1919. She married 17 June, 1897 to Joseph E. Rogers.

---

To Go Back To Home Page