---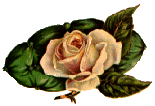 Jeremiah Pierce
Isle of Wight, VA
---
Jeremiah Pierce was born about 1663 in Isle of Wight, VA. He died 28 April, 1729 in Isle of Wight.

Jeremiah was the son of George and Ann Pierce. It is thought this Jeremiah was the great grandfather of Jeremiah Pierce who was born in 1783 North Carolina, but liking in proof.

The wife of Jeremiah is not known, but she was born about 1666 in Isle of Wight. They had three known children and mabry more.

1. Cornelius Pierce born about 1689 in Isle of Wight
2. Richard Pierce born about 1691 Isle of Wight
3. Phillip Pierce born about 1693 Isle of Wight

If there were any daughters, their names are not known!

If you can add any information to this family, it would be appreciated.

---

To Go Back To Home Page

---