---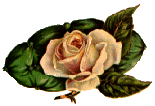 Floyd Pierce
Of Semmes, Alabama
---
Floyd Pierce was born and died in Semmes, Alabama. He was born 4 January, 1834 and died 25 march, 1898.

Who were his parents? It appears he is a grandson of Jeremiah Pierce, but which one of Jeremiah's son is the father of Floyd? Or does he descend from the Covington Co. Mississippi Pierce family.? Which ever he is still related to his wife.

Floyd married Sarah Ann Pierce born 11 July, 1840 Semmes, AL. and died 31 August, 1933. Both Sarah and floyd are buried in Palestine Baptist Church Cemetery in Wilmer, AL.

Sarah Ann was the daughter of Silas Pierce and wife Mary Ann Stringfellow Pierce.
Children are:

1. Nathan S. Pierce born April, 1859 and died in 1942. He married a cousin, Julia Belle Pierce

2. George L. Pierce born 1863 Semmes, AL.
3. Chelsey Pierce born 1862 Semmes, AL.
4. Louis Yancey Pierce, born 1868 Mobile Co.
5. Martha Pierce
6. Silas Fritz Pierce, born 1872 married Cammie Parker
7. Fannie Pierce born 1867 Semmes, AL.

---
George LaFayette Pierce
Son of Floyd Pierce
George L. Pierce was born April 26, 1863 Mobile Co. and died April 10, 1933. He married July 31, 1883 in Mobile Co. to Missouri Pierce.

---
Louis Yancey Pierce
Son of Floyd Pierce
Louis Y. was born March 20, 1868 Mobile Co. AL. He died 6 May, 1943 MS. Louis died at his residence in Lucedale, MS., from a heart attack.

He married in Jackson Co. MS., January 19, 1891 to Ella Olivia Tanner, born October, 25, 1869 and died February 19, 1952. She was the daugher of Andrew Jackson Tanner and wife Mary Ann David

Louis and Ella O. lived in Agricola, MS., which is now George Co. MS., for over 25 years. Louis was a Farmer and logger.

Children:

1. Carrie Leona Pierce, 1891-1950 m. James Abbott Harris
2. Lavada Catherine Pierce 1893-1981 m. John Poole
3. Effie E. Pierce 1895-1950 m. Irvin Napoleon Howell
4. Aurora Andia Pierce 1897 AL. m. J. Millard Atwell
5. Joseph Russell Pierce 1900-1977, m. Rosa Hatchcock and Eddie Pearl Whitehead.
6. Maude Pierce 1902-1962 m. Thomas P. Evans

---

To Go Back To Home Page


---