---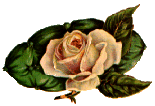 McLendon and McClendon
Tidbits
---
Jesse McLendon m Elizabeth Ball 25 May, 1762 Duplin Co. NC.
Mary McLendon m. Benjamin Clark 1783 Sampson Co. NC.
Nancy McLendon m. Eli Moore, 22 Oct. 1828 Washington Co. AL.
Torrence R. McLendon DR., m. Margaret C. Boit, 7 Dec. 1876. AL.

---
THE Southern Christian Advocate Issue of July 8, 1870


Mrs. Mary A. McClendon wife of Dr. J. C. McClendon, was born March 27th 1841. died near Youngville, Tallapoosa Co., AL. age 29 years.


Mrs. Sarah Turrentine, whose maiden name was McClendon, was born in Lincoln county, GA., January 1st 1787; married first to Mr. Street, who fell in the was of 1812; married again to Dr. Wm. Turrentine, November 1st 1825; died at the residence of her son-in-law, Mr. A. Morgan, October 22, 1873. (See McLendon of America Book page 152.)


Issue of November 25, 1874


Rev. Wm. M. Fincher was born in Mecklenburg Co. N. C., May 20th 1794; moved to Jasper Co. Ga., in 1817; married Mrs. Diodema Graves (daughter of Isaac McClendon) in 1818; moved to Troup CO., GA and died September 28th 1874.

---
Mrs. Birnah Coopwood, wife of D.F. Coopwood, died 4 August, 1859 near Okalona, MS., daughter of Charles MCLENDON. Ref. Ms. deaths.


Martin M. MCLENDON, born 19 March, 1810 and died 22 Nov. 1860; at his resident near Skipperville, Dale Co. AL.. He was Baptized at Bethlehem Church in 1842. He was the father of ten children. Ref. Southwestern Baptist Newspaper, Samford University Birmingham, AL.


Elizabeth McLendon, born 1860 near Perryville, Perry Co. AL. She is the daughter of Louis and Cynthia McLendon of GA. Elizabeth married William MIREE and moved to Alabama in 1822 with her husband. She was Baptized at Shilo Church in 1826 and became a member of Pisgah Church in 1834. Ref. Southwestern Baptist Newspaper, Samford University.


Sarah McLendon, married John Patterson about 1812, he was a tailor and lived in Augusta, GA. Listed on the 1850 census


MCLENDON, MARTHA married William Asprey Stubbs August 2, 1830 Randolph Co. GA. Daughter of AMOS.


McLENDON, Martha thought to be the daughter of Amos McLendon who was in Randolph Co. GA., in 1840. She was born 10 July, 1817 and married William Asprey STUBBS. One know son, George William Stubbs, Martha died 12 August, 1840.


McLendon, Samuel married Sarah WARE, See "McLendon's of America" by Melba Goff ALLEN, page 152


MCLENDON, MARY JANE married Warren Sedeberry

---

To Go Back To Home Page