---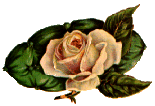 Not Placed Families
---
Thomas McClendon, born 1730 in Edinburg, Scotland and died 1824 in GA. He married Sarah Cooper who was born 1732 in VA. They were the parents of one known "DAUGHTER", Sophie who was born in 1790.

---
Sarah Jane McClendon, born 1835 GA., married Timothy Green born 1823 GA. died 22 May, 1922 in Pike Co. AL. Sarah daugher of Simpson McClendon.

---
Synthia McLendon was born in 1809 in SC. She married John William Elmore in 1828 in Darlington Co, SC. There is a McLendon family listed on Mill's Atlas of 1825 near Lydia, which is believed to be her family.

She had at least two sons:

1. Elias Elmore born 7 September, 1836
2. Ellis Elmore born 1840.

She then married a Scott, whom has not been identified. In 1860, she is living in Darlington next door to her two sons.

She is listed next door to her daughter in law, Eliza Ann Wilkerson Elmore, in the 1869 State Census, but is not listed in the 1870 Census. She is living with her grandaughter, Cynthia Jane Elmore Campbell, in the 1880 census, as grandmother. She was listed on a deed in 1888, and that was the last record to be found of her.

It appears that Cynthia (Synthia) may be a daughter of John or William McLendon, son of Dennis who was in the Darlington Area.

---