---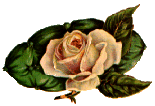 NEEDHAM MCLENDON
South Carolina
---
Needham McLendon was born 1782 in South Carolina. He married Polly Sears who was born 1793 in North Carolina. She is the daughter of John and Tobitha Sears.


Needham was the son of William Reason McLendon and wife Elizabeth Tomberlin.


Both Needham and Polly are buried in Johnson Cemetery in Montgomery Co. GA.


Their children:


1. Mariah McLendon born 15 December, 1811 Bartow, GA.
2. Elizabeth McLendon born 1813 married John Smith
3. Ephriam McLendon born 6 January, 1815 married Mary Jane
4. Needham McLendonb orn 1817 Laurens Co. GA.
5. Cemantha Mclendon born 1 May, 1818, married Thomas A. Davis
6. Pollard M. McLendon born 22 October,1822 married Eliza Thigpen
7. Matthew J. McLendon born 22 October, 1822 Laurens Co. GA.

---
Children of Pollard McLendon and Samatha Davis McLendon


Homer L McLendon born 1881
Jennie Maud McLendon born 1884 married James H. Stephens
Thomas Felder McLendon born 1883
Eudora McLendon born 1889
Merentha M McLendon born 1892
Pollard McCormick McLendon born 1894
Hetty McLendon born 1899

---

To Go Back To Home Page


---