---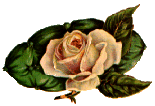 James J. McLendon
---
James Jackson McClendon born about 1812 born either AL. or MS. and died 1860 in Texas. He married Martha Leonia Killgore, believed to have been born in Georgia.

James Jackson was a soldier and fought in the 2nd seminole war.

Robert Wood a son states in the 1880 Texas census states that his father was from AL. and his Mother from either GA. or MS. James and Martha had six (6) children.

1. James Monroe McLendon born July 10, 1839.
2. John Louis McLendon born 1841
3. Nancy Ann McLendon born August 29, 1843
4. Randal Bennet born February 26, 1848
5. Avionaner Caroline McLendon born April 10, 1850
6. Robert Wood born March 23, 1853.

The father of James Jackson was said to have been a Revolutionary Soldier at the age of about 65 years of age. He died in 1831 or 1832. What was his name? Can you help with this family?

Other researcher:
macgreene@juno.com
---

mallen96@flash.net
To Go Back To Home Page


---