---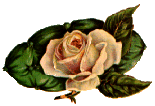 Ezekiel McLendon
Son Of Dennis McLendon
---
Ezekiel McLendon! Ezekiel was born 1742 Cumberland Co. NC. and died 1802 Anson Co. NC. He married in 1764 to Mary Dunn, born 1748 and died after June 1802 and before 1803.


Ezekiel moved to Anson Co. with his father when he was about nine years old. He was a large land owner in Anson Co., his homestead was on Brown Creek. Part of his land fell in Montgomery Co. in 1779 when Montgomery Co. was formed from Anson.


According to old Army Accounts Books NC. page 45, Ezekiel was listed as a Revolutionary Soldier.

---

To Go Back To Home Page


---