---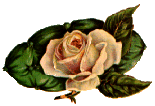 Gordon Labon McClendon
And His Children
Gordon Labon McClendon was born about 1783 in South Carolina and died 1 January, 1853 in Dent Co. MO. He married 1811 in Jackson Co. GA., to Sarah Elizabeth (York?)

Gordon was in Perry Co. AL., moved to Itawamba Co. MS. after 1840 and before November 1842 before moving to MO. It is believed that Gordon was either the father or perhaps the Uncle of Mark Allen McClendon. The families lived near each other and when one family moved the other followed. They are somehow related, can you a McClendon/McLendon researcher share information on this family?

Gordon and Sarah's children were born in Perry Co. AL. with the exception of Lewis who was born in Itawamba Co. MS.

1. Jesse McClendon born 28 August, 1823 Perry Co. AL.
2. Mary Ann McClendon born about 1829 AL. married Wiley B. Walker
3. Francis Marion McClendon born 18 January, 1832 AL. married Rebecca Levinsky and Elizabeth Melvina
4. George W. McClendon born about 1836 AL. died 15 May, 1873 Seabastion Co. AR.
5. Labon H. McClendon born 1838 AL.
6. Lewis Gordon McClendon born 15 November, 1842 Itawamba Co. MS. Died 16 July, 1918 Sebastion Co. AR.

---
Mark McClendon
And Relatives
Mark Allen McClendon born about 1821 Perry Co. AL and died in Scott Co. AR. He married 10 April, 1842 in Itawamba Co. MS. to Martha Durbin born in TN. She died about 1864 in Scott Co. AR.

The widower married for the second time to Mary Jane Parker born about 1843 in TN.

Mark Allen and Martha had at least eight children:
Mark and Mary Jane had one son

1. Sarah McClendon born 1843 in Tishimingo Co. MS.
2. Mason Gordon McClendon born about 1846 Tishimingo Co.
3. Alonzo McClendon born 13 January, 1846 Tishimingo Co. died 6 February, 1923. He married Rachel Mitchell
4. Malissia McClendon born about 1850 Tishimingo Co.
5. Martha A. McClendon born about 1853 in Dent Co. MO. She married Andrew J. Buchanan
6. America McClendon born about 1855 Yell Co. AR
7. Lydia McClendon born about 1857 in Scott Co. AR
8. George Mark McClendon born about 1860 in Scott Co. AR.
9. Francis Marion McClendon born 23 December, 1866 Scott Co.
---

To Go Back To Home Page


---