---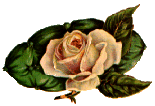 Joseph Parker McClendon
---
Joseph Parker McClendon born 1857 in Washington Parish, LA. He was married at least two times. He married Julia Lott and Laura Perry. He had children by both wives.


The parents of Joseph McClendon has not been proven, but he is thought to be the son of William and Mary McClendon who was listed in the 1860 Census of Washington Parish, LA.


William died the early part of 1860 and thought to be about 1862/63. No death date known, or his place of burial. It is possible he died during or in the Civil War.


Mary the wife is not listed in the 1870 census of Washington Parish. she had at least three or four children, Joseph "Joe" , two sisters and perhaps a son named John. One John McClendon is listed in the 1870 census of Washington Parish LA. and living as a farm laboror in the household of Levi Self.


In 1880 there is a Mary Stateham in Washington Parish LA. She is listed as a widow. Listed in her household is a Joseph, her son, age 22, and Stateham children, Daniel W. age 16 and Angelina C. age 14 in the household as well a daughter named Ellen age 19 who appears to have the McClendon name.


It appears this Mary Stateham is the Mary McClendon, widow of William McClendon and remarried by 1863-64 to a Mr. Stateham and he died before 1880 leaving her once again a widow.


If you have any information on this family, will you please share? You may contact me at the email below or any of the other researchers listed.

---
Donna
Djmwriter@aol.com
Pat McClendon
Pat@patmcclendon.com

---

To Go Back To Home Page


---