---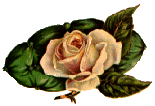 John Mathis
Son of Rice Mathis
Kathy Holmes of Georgia is researching this family

John Mathis, son of Rice Mathis and Civil Goff was born 1774 in Duplin Co. NC., and died 1852 in Lowndes Co., now Berrien Co. GA. He is buried in Old Owen Smith cemetery.

John and Phoebe Mathis moved from North Carolina to Georgia about 1803, when many of their relatives migrated to that state. David, James and Thomas Mathis, sons of Rice Mathis are listed as heads of families in Lowndes County in the 1830 census.

John first married PhoebeAlderman, born 1783 Sampson Co. North Carolina and died 1819 GA. After Phoebe's death in 1819, John married Susannah Edmondson 23 October, 1820. She was born in 1799 and was a daughter of Isaac Edmondson, Rev. Soldier. Susanna was born 1799. Susanna's sister Sarah married William Alderman.

John Mathis began jury duty in that county in 1806, in 1812 was appointed as a constable, was elected sheriff in 1816, and served most of the time until 1826. About 1828 he moved to that part of Lowndes County which, in 1856, became Berrien County.

Between the two wives John had twenty three children. Eleven by Phoebe and twelve by Susanna.

Many of the descendants of John Mathis lived either in Georgia or Florida, and some drifted into other southern states.

1. David Mathis, born 1802 GA., married in 1822 to Sarah Monk, born 1801 NC.
2. James Mathis, born 1803.
3. Rice Mathis, born 1804 m. Levicy Albritton, born 1815 GA. They had Nine children.
4. Neil Mathis, born 1806 Bulloch Co. GA.
5. Thomas Mathis, born 1808 GA. m. Edith Register and Roxie Morgan.
6. Civil Mathis born 1809 m. Duncan Giddens and lived in Clinch Co. GA.
7. Jemima Mathis born 1810 married Owen Smith
8. Miles Mathis born 1811 GA. m. Mattie and moved to TX.
9. Elizabeth Mathis born 1813 GA. m. Frederick m. Giddens
10. Riley Mathis born 1815 GA. m. Pollie Sutton
11. Rebecca Mathis born 1817 GA. d. 1859 m. Mitchell Griffin
12. Nancy Mathis born 1822 GA. m. Thomas F. Rodgers.
13. Phoebe Mathis born 1823 GA. m. John Everett.
14. John Edmondson Mathis born 1824 m. Susan Varn.
15. Matthew Mathis born 1825 GA. m. Harriet Tyler.
16. Sarah Mathis born 1827 GA. m. John A. Money or Mooney
17. Pollie Mathis born 1828 GA. m. Jarred Johnson.
18. Martha Mathis born 1830 GA. m. Marshall Dennard.
19. Edmond Mathis born 1831 GA. m. Sarah Wilson.
20. Susannah Mathis born 1833 GA. d. 1919 m. Miles Cowart.
21. Henry M. Mathis born 1834 GA. m. Emaline Balcom.
22. Hiram Monk Mathis born 1836 GA.
23. Saleta Ann Mathis born 1837 m. Jarred Johnson her brother in law.

---
David Mathis
Son of John Mathis
David Mathis, born 5 July, 1802 North Carolina. The family moved to Bulloch County, GA., when he was only a boy and in 1825 they moved on to Lowndes County.

He married Sarah Monk Daughter of William Monk. Sarah (Sallie) born about 1801 and died about 1876.

David and Sallie were members of the Primitive Baptist Church. From 1829 to 1834. David was a Justice of the Peace, from 1828 to 1840 and was an Ensign in the Militia.

Six of their sons, William, Wiley, Hiram, Elbert, John and James were members of the Confederate Army and fought in the War Between the States.

Children of David and Sarah are:

1. William Mathis, born 17 May, 1825 and died 21 August, 1886. He married 31 December, 1845 to Martha E. Strickland
2. Wiley Mathis, born 8 February, 1826 and died 3 March, 1904. He married (1) Sallie Parrish (2) Lucy Bostick
3. Phoebe Mathis, born 12 March, 1828; died 10 December, 1911. She married John Graddy
4. John J. Mathis, born 1831; married Catherine Dobson
5. Jerusha Mathis, born 1834; and died 22 February, 1902. She married Andrew Dobson
6. Elbert Mathis, born 1836 GA., died 16 September, 1858. He married Martha S. Pounds
7. Hiram Mathis, born 1838 and died February, 1921. He married Cornelia Parrish
8. Rachel Mathis, born 1840 GA., died 1873. Married James H. Shaw
9. Jemima Mathis, born 31 March, 1843; died 26 March, 1920. She married Daniel Parrish
10. James A. Mathis, born 1844 GA., married Wealtha Ann Devane
11. Mitchell M. Mathis, born 4 March, 1850; died 12 May, 1895. Married Catherine Monroe

---

To Go Back To Home Page


---