---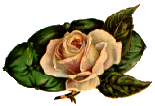 Samuel Lee
---
Samuel Lee Sr. was born 25 December, 1772 Williamburg Georgetown, District, SC. and died 5 June, 1831 in Wayne Co. MS. He married 1791 to Sarah Shay Burns of SC. and died in Wayne Co. MS.


Samuel Lee was issued a passport from the Governor of Georgia 30 September, 1808 to travel through the Creek Nations. He settled in what is now Wayne Co. MS. At this time he had a wife and at least seven children. Samuel's passport was issued with the reccomendation of Samuel Beckham.


All of the children born in South Carolina was born in Williamburg, Georgetown District.


1. Elijah Lee born 1794 SC. married Rachel Rogers
2. William S. Lee 1797 SC. married Margaret Collins
3. Reuben Lee born 1798 SC. married Nancy Lee.
4. John Riley Lee born 1800 SC. and died 1876 Poplarville, MS.
5. Elizabeth Lee born 1802 SC. married 7 February, 1818 Marion Co. MS. to John Lott. One known daughter.

A. Susan Lott born 1819 MS.


6. Bryant Lee born 1804 SC. married 26 May, 1828 Wayne Co. MS. to Belinda Wheeler.


7. Samuel Lee Jr. born 1806 SC. married 1828 Wayne Co. MS. to Clarinda Stokes.


8. Lucy Lee born 19 June, 1809 Wayne Co. MS. and died 18 October, 1877. She married in 1828 Wayne Co. to Braswell Overstreet.


9. Betty Lee born 1813 Wayne Co. MS. married 1838 in Wayne Co. to Jesse Crawford.


10. Uriah Lee born 9 September, 1815 Wayne Co. and died 18 March, 1889. He married in 1852 Elizabeth Collins.


11. Robert Lee born 6 April, 1817 Wayne Co. and died 20 September, 1877 in Lamar Co. MS. He married Katherine West.


12. Eliza Lee born 30 December, 1818 Wayne Co. married in 1836 Marion Co. to Eldridge Applewhite.


13. Polly Lee born 19 June, 1819 Wayne Co.

---
If you have any information on this family, I would like to hear from you.


Others researchers:
jmichael@laribay.net
dncl@aol.com
---

To Go Back To Home Page


---