---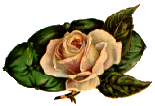 Richard Lee
Son of Solomon Lee
---
Richard Lee was born about 1760-65 in Anson Co. North Carolina. He moved to Alabama in a family movement from North Carolina when many of the Lee's moved southward. He lived in Perry Co. AL. and died in 1823 in the same County. His wife was Martha Patsy Little whom he married before 1783 was


He signed a will on 5 Sep 1823 in Perry Co. AL.


Children of Richard and Martha Little are:


Daniel Lee
1. Martha Lee married JesseKelly
2. Daniel Lee
3. Lydia Lee
4. David Lee
5. Solomon Lee married Martha Holmes
6. Jemima Lee
7. Elsey Lee
8. Lucy Lee
9. James Lee may or may not be a son

---
DanielRichard Lee
Son of Richard Lee
1. Daniel Lee born about 1803 in North Carolina and died about 1860 in Choctow Co. AL. He married 4 June, 1827 in Perry Co. to Eliza Reed. She was the daughter of Nathan Reed who was born 13 April, 1763 in Guilford Co. NC. and died 23 January, 1846 in Perry Co. The wife of Nathan was Jennet Cobb, daughter of Humphrey Cobb.

Daniel and Eliza were the parents of at least eleven children.

1. William Henry Lee born 1829 married Martha Ely Woodall.
2. Joseph D. Lee born 1831 married Elizabeth.
3. Benjamin F. Lee born 1832 married Amaratha Calloway.
4. Emily Ann Lee born either 1832 or 1833 She married Richard Puckett. after his death she married the Rev. Nathan Clark.
5. Mary E. Lee born 1836.
6. Daniel Harvey Lee born 1838 married Harann Allen.
7. George Washington Lee born 1840 married Alabama Jackson.
8. Thomas Jefferson Lee born 1840 twin to above. married Melissa Woodall and Eliza Canty.
9. Madison Lee born 1842.
10. Sanford Lee born 1846.
11. Martha Jane Lee born about 1848 married William Thigpen.

If you have family information please share.

---

To Go Back To Home Page


---