---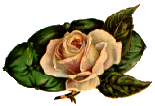 Marvey James M. Lee
Son Of William Anderson Lee
---
Marvey James McCaskill Lee! He was the son of William A. Lee and wife Thena Ellenor Moore. Marvey was born 16 February, 1880 in Seminary, MS. He died 15 April, 1955 in Ferriday, Concordia Parish, LA.

He married 2 January, 1904 in Seminary to Alabama Mae Lowery. She was born 17 January, 1880 in Eucutta, (Wayne Co.) MS. and died 5 November, 1935 in Ferriday, LA. She was the daughter of William Martin Lowery and wife, Victoria Martin. Ten children.

1. Vernon Lucien Lee, Sr. born 11 October, 1904 Seminary, MS. and died 13 January, 1971 Waterproof, LA. He married twice. In 1925 in Seminary to Inos Taylor, and Lola May Cook.

2. Claude Albert Lee born 24 November, 1905 Seminary MS.
3. Lesley Ray Lee, born 12 July, 1907 Seminary, MS. died 15 June, 1985 in Seattle, WA. He married Hazel Taylor.

4. Ora Mae Lee, born 5 April, 1909 Seminary. She married 1928 in Waterproof, LA. to Harry William Wheat Sr.

5. Ernest Ray Lee, born 14 February, 1911 Seminary, and died 1991 in Tallulah, LA. He married Gladys Foote.

6. Norah Ellen Lee, born 1912, died 1918 MS.

7. Rovertis Lee born 29 January, 1915 Seminary, and died 3 December, 1988 in Bastrop, LA. She married Charles Felton Moncrief.

8. George Gombia Lee, born 24 November, 1918 Seminary and died 1993 in Ferriday, LA. He married Louise Graves.

9. Vivian Lee, born 25 October, 1921 Seminary. She married Thomas Lester Keener.

10. Willie Mae Lee, born 11 March, 1924 Seminary, and died 2 May, 1986 in Ferriday, LA. She married Duard Ellis Prunty.

---
Claude Albert Lee
Claude Albert Lee born 1905 Seminary, MS. died 5 August, 1994 in Ferriday, LA. He married 9 August, 1925 in Jones Co. MS. to Beatrice Viola Taylor. She was born 29 May, 1910 in Jones Co. and died 18 September, 1954 in Ferriday, LA. She was the daughter of James N. Taylor and wife Vice Verona Shoemake.


Claude married second to Dovie Mae Dixon. Claude and Beatrice were the parents of ten children. Dates on the children are considered private.


1. James Marion "Pete" Lee, married Patricia Margaret Cunniffe.
2. Talmadge Claude Lee, married Patsy Jane Matherne.
3. Katherine Lee, married Maxwell Leroy Haslip Sr.
4. Bonnie Mae Lee married John William Bowman, Sr.
5. Naomi Lee
6. Anita Lee married Phillip Wayne Smith Sr.
7. Roy Ellis Lee married Mary Ann Allen
8. Carl Julian Lee 1945 LA-1964 Waterproof, LA.
9. Paul Eugene Lee married Mona Kaye Craft.
10. Martha Ann Lee married James Henderson, and David Vining.

---
James Marion Lee
h3>Children of James Marion Lee

A. Gloria Ann Lee born in England.
B. Dianne Lee born in Ga. married Clifford Wayne Tidwell.
C. James Michael Lee born TX.
D. John Raymond Lee married Rebecca Mize.
E. David William Lee born England.
F. Deborah Patricia Lee born Clovis, New Mexico.
G. Robert Charles Lee, born LA. married Barbara Ann Cowan.


Researcher for this family is (C) James Michael Lee.
jmichael@laribay.net
---

To Go Back To Home Page


---