---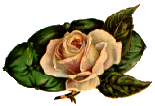 Eli Lee
Son Of Reuben Lee
---
Eli Lee was known as "Coot" Lee to both family and enemies. He was born 10 February, 1832 Pearl River Co. MS. This may be in error as all the other children of Reuben Lee was born in Marion Co. with the exception on Eli.

Eli died 11 July 1919 Lumberton, MS. buried in Lamar Co. He married 3 July, 1856 in Marion Co. MS. to Diana Dicey Landrum. I do not have a death date on Dicey bur she died before 1899 when Eli married for the second time to Mary Alice Moody, daughter of John Moody and wife Caroline Mixon Moody.

Eli was the father of thirteen children. Twelve by the first marriage to Dicey and one from the second to Mary Alice.

1. Nancy Pernina Lee, born 27 November, 1857 Marion Co. MS. married 11 December, 1879 Marion Co. to James Henry Bounds.

2. Benjamin Franklin Lee, born 27 September, 1858 Lamar Co. and died 6 August, 1914 Pearl River Co. MS. Benjamin married Rebecca Moody 10 July, 1886 Perry Co. MS.

3. James Carl Lee, born 20 October, 1860 Lamar Co. He died 18 April, 1931 Lamar Co.

4. Lena Elizabeth Lee, born 9 February, 1862 Lumberton, MS. died 30 January, 1931 Lamar Co. She married in 1888 toJoseph Edgar Slade.

5. Mary Ann Lee born 9 May, 1864 Lamar Co. and died 18 June, 1911 in Lumberton. She married Leroy Lancaster.

6. Ruffin Wiley Lee, born 30 June, 1866 Lumberton, MS. died 9 October, 1913 in pinebur, Pearl River Co. MS. He married Julia Ann Moody who was born in Pearl River Co.

7. Clayton Madison Lee born 10 September, 1868 Lumberton, MS. died 27 August, 1932. He married 1895 Lamar Co. to Daisy Dean Davis.

8. Andrew Jackson Lee, born 27 March, 1873 Lumberton, MS. 11 October, 1906. He married 31 Oct. 1895 to Mary E. Brakefield.

9. Thomas DeLoach Lee, born 11 July, 1874 Lumberton, and died 28 February, 1943 Lamar Co. He married Lillian Cameron.

10. Jesse Emanuel Lee, born 28 February, 1875 Lumberton, and died 18 August, 1924 Lamar Co. He married Annie Askew.

11. Emma Estelle Lee, born 18 February, 1879 Lumberton, and died 1940 in Lamar Co. She married William Elisha Landrum.

12. Joseph Butler Lee, born 13 June, 1881 Lumberton, died 24 August, 1953 Lamar Co. Married Doana Alberta Cameron Of Lamar Co.

13. Fannie Lee, born 3 October, 1901 Lamar Co.

Would like to hear from you if you connect to this family

---

To Go Back To Home Page


---