---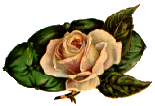 Daniel Lee
Son of Richard Lee
---
Daniel Lee was born about 1803 in Anson Co. NC. He died about 1860 in Choctow Co. AL. He was the son of Richard Lee and Martha Little.

Daniel married 4 June, 1827 in Perry Co. AL. to Eliza Reed. She was born about 1805 believed in GA. She was the daughter of Nathan Reed who was born 13 April, 1763 in Guilford Co. NC., and died 23 January, 1846 in Perry Co. The mother of Daniel was Jenett Cobb who was born 1767 and the daughter of Hemphrey Cobb.

It appears that many of the Lee's first lived in Perry Co. AL. and then settled in other area of AL. and MS.

Danie and Eliza were the parents of about eleven children.

1. William Henry Lee born 1829 AL. married Martha Ely Woodall.
2. Joseph D. Lee born 1831 AL. married Elizabeth. Four Children.
3. Benjamin F. Lee born 1832 married Amarantha Calloway.
4. Emily Ann Lee married twice,(Richard Presley) and the Rev. Nathan L. Clark.
5. Mary E. Lee born 1836 AL.
6. Daniel H. Lee born 1838 married Harann Allen
7. George Washington Lee born December 1840 AL. married Ala Frances Jackson.
8. Thomas Jefferson Lee born December 1840 AL. married a Ms. Woodall and Eliza Canty.
9. Madison Lee born 1842 AL.
10. Sanford C. Lee born 1846 AL.
11. Martha Jane Lee born about 1847 married William Thigpen.

---

To Go Back To Home Page


---