---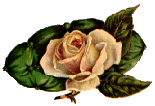 WILLIAM GOFF
Son Of William
---
William Goff Jr. is the son of William and Naomi Carter Goff, and the grand son of Thomas Goff of Duplin Co. North Carolina. He was born 1824 in Jackson Co. Mississippi.

The 1850 census of Jackson Co. Ms., reveals that William was living in the household with his father, and listed as 26 years old. He married shortly after this time to Althea Cochran, daughter of John Cochran. Althea was born about 1833/34. William and Althea lived in the part of Jackson Co. that is now George Co. MS. William was killed in the Civil War, and his burial place is not known. Althea is buried in Pipkins cemetery which is located on the George and Greene Co. line.
After the death of William Althea married the second time to a Mr. Shepherd.

It appears that William and Althea had eight children

1. Rufus Franklin "Frank" Goff, born about 1854 married Laura Cowart, and had nine children.
2. William F. Goff, born about 1855 Jackson Co.
3. Mary E. Goff, born about 1856 Jackson Co. MS., married Ed Churchwell.
4. Naomi Jane Goff, born about 1858, married David T. Fairley
5. Margaret Goff, born about 1860, married a Caleb Mizelle
6. Richard Goff, born about 1862, married Silverene Fairley.
7. John Goff, born about 1864 Jackson Co. MS. married Maggie Dismukes.
8. Joseph P. born about 1866 Jackson Co. MS.

---

To Go Back To Home Page


---