---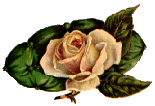 William Goff
Revolutionary Soldier
---
Few books on "Goff and Allied Families" are still available. Printed in 1986. Include John Goff of Duplin County North Carolina and his descendants.


William Goff, was born 1761 Duplin Co. North Carolina and died 1855 in Madison Co. FL. Some Goff records states he died much earlier, but this is not true according to his Revolutionary pension papers.


William along with Goff/Mathis and many families from Duplin Co. removed from Duplin Co. North Carolina to Bulloch Co. Georgia. It seems like the families from Duplin liked the area of Bulloch as many families moved to this area.


William and Sabra moved to the Mississippi Territory along with the Goff's and Carter's. Sabra died in 1829 and William did not stay in the area long after her death. He went to Louisiana but did not like it there, and finally settled in Madison Co. FL., for his last days. He had many relatives, neices and nephews in the area, but no known children. I think perhaps there was a daughter born and lived in Madison Co. that has never been proven.


William's grave site was searched for in Madison and adjoing Counties of Florida, but was never found. I spent a week in the area asking any one did they know of an old Goff Revolutionary Soldier's grave. Many said yes, they had heard about the old grave, but no one knew the exact location. If ANYONE knows the location of William Goff's grave, I would appreciate an email as I would like to erect a marker to his memory.


William married Sabra Mathis, daughter of Edmond and Mary Price Mathis, of Duplin and Sampson Co.


William is listed on the 1790 Census of North Carolina in the Wilmington District, of Duplin Co. He had four children, two daughters and two sons. They can be proven by their grandfather Goff's love deed. They are, James, Elizabeth, Lewis and Mary. Notice, no William as indicated by Cain.


William and Sabra were the parents of eight (8) children:
1. James Goff, born 30 May, 1782 NC.
2. Elizabeth Goff, born 4 August, 1784 NC., married Henry Fletcher
3. Lewis Price Goff, born 1786 NC., married Nancy ? in SC
4. Mary Goff, born 15 February, 1788 NC., married WilliamCarter
5. Ann Nancy Goff, born 1791 NC., m. Matthew Carter, Bro to Wm.
6. Lazarus Goff, born 1793 NC., Mary?
7. Edmond Goff, born 1795 NC., married Lucretia Wells.
8. Susan Goff, born 1801 NC., Samuel Davis


If you can add to this family, I would like to hear from you.

---

To Go Back To Home Page